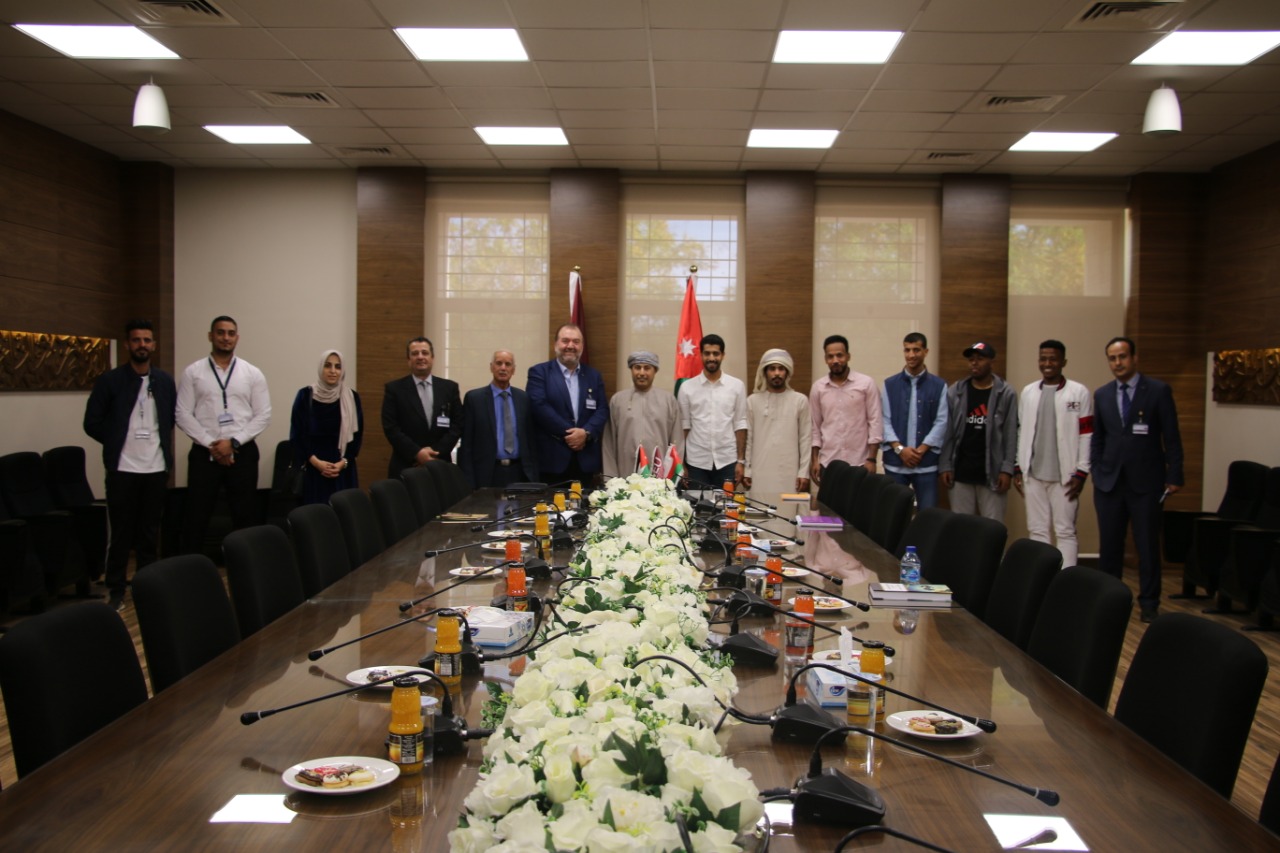 AMMAN – The President of Middle East University (MEU), Prof. Mohammad Al Hileh, met with the Omani Embassy's Cultural Attaché H.E. Ismael Al Bloushi and the accompanying delegation.
Welcoming the delegation, Prof. Al Hileh reiterated the University's commitment to that the needs of all Arab students are met to ensure they progress and thrive. Professor Hileh also presented a brief overview of the University's hosted and joint international programmes.
The Omani Cultural Attaché expressed his delight at the visit which comes as part of the embassy's continued efforts to support Omani students studying in Jordan.
The Omani cultural attaché met with Omani students at MEU to discuss their experiences. He emphasised the importance of complying with rules and regulations, studying hard, choosing specialisations that respond to Omani market needs and represent their country in the best way possible.