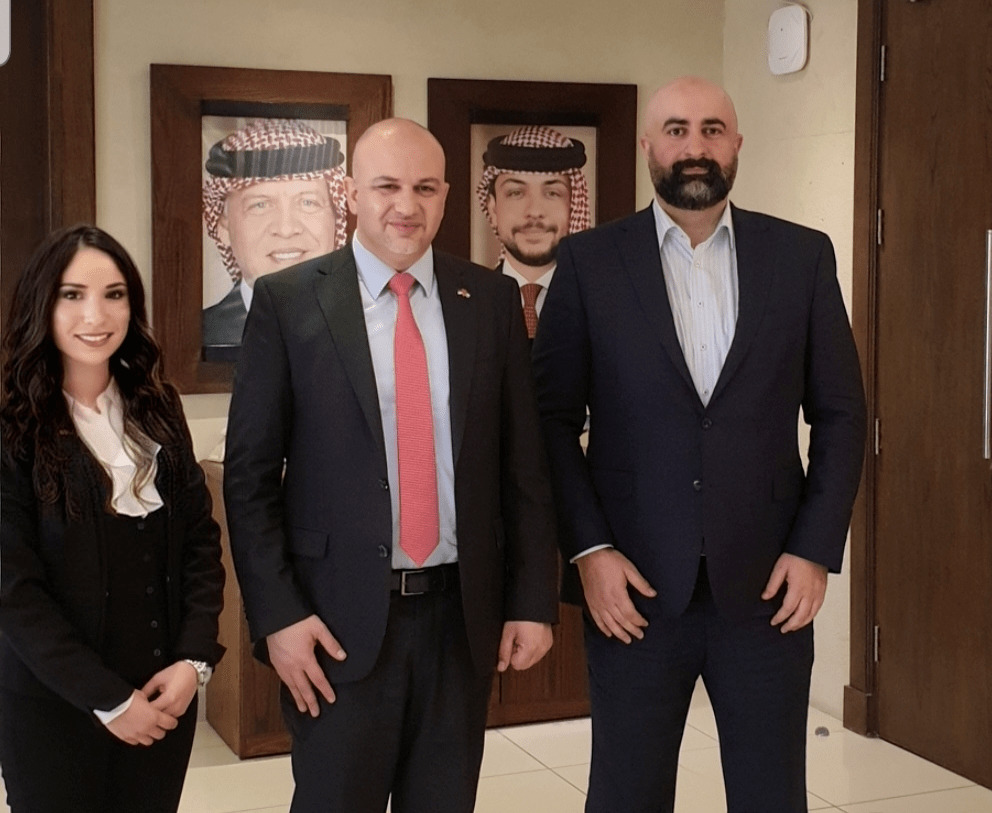 AMMAN – H.E. the Minister of Digital Economy and Entrepreneurship, Muthana Gharaibeh, received Dr. Abdelrahman Zuriak, the Director of the Innovation and Entrepreneurship Centre at Middle East University.
The meeting was organised to discuss the Jordan Entrepreneurs 2020 programme that was recently launched by MEU's IEC in cooperation with the University of Bedfordshire, Umniah's business incubator "The Tank", and TechWorks.
Gharaibeh expressed his delight at MEU's efforts to sponsor youth start-ups, saying, "The Ministry's mission is based in its desire to establish legislation and regulations that enable digital transformation and encourage innovation in Jordan. It also looks to sponsor entrepreneurs in all sectors and launch initiatives in the field of communications and information technology."
Dr. Zuraik commented, "We must popularise the concept of innovation as being a potential career path for today's youth, and that starts when educational institutions and vocational organisations teach it in classrooms." He also pointed out how the agreement MEU recently signed with Jordan Customs, in which both parties agreed to launch research projects and develop technical and entrepreneurial solutions, is a strong example of a successful partnership between entities from the private and public sectors. He went on to review the primary results produced by the projects that were submitted by the Jordanian universities and business incubators who are currently competing in the Jordan Entrepreneurs 2020 programme, and discussed how "The Tank" and the IEC have been preparing to carry out the competition's next stages.