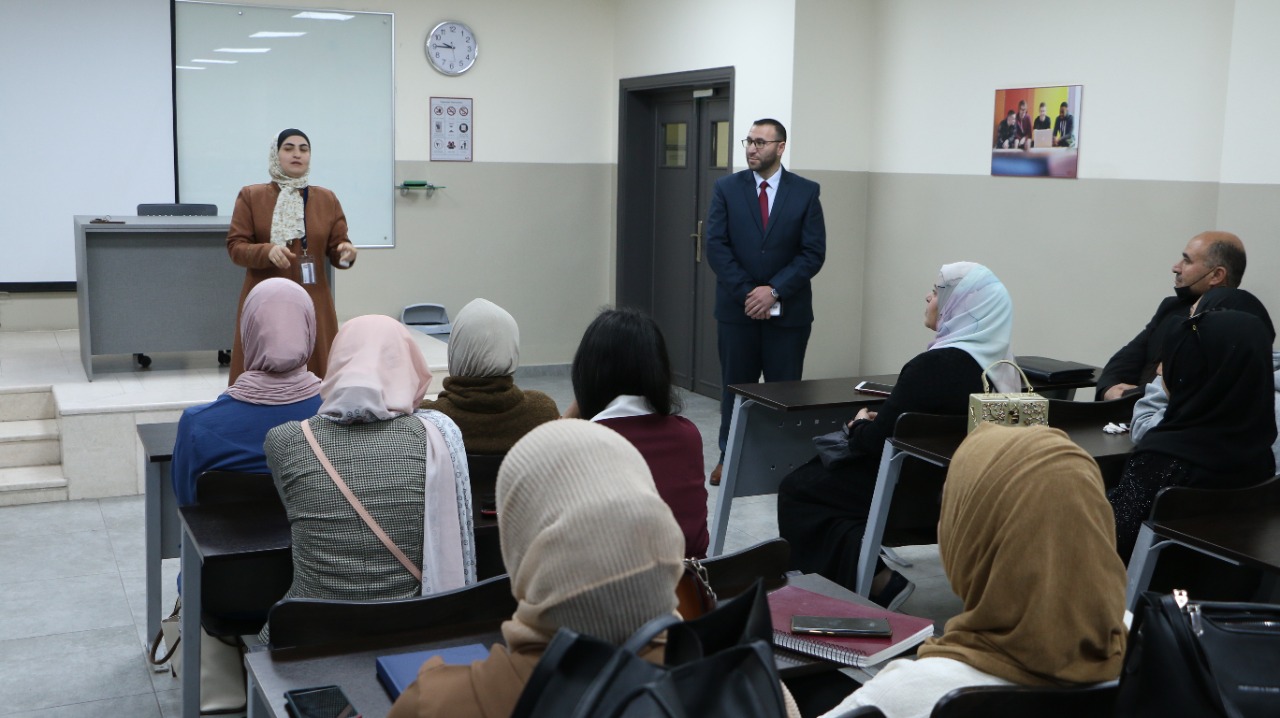 The Deanship of Student Affairs at MEU organized the Women Economic Empowerment Forum, in cooperation with the Ministry of Youth, within the framework of participation with public and private sector institutions, to prepare MEU's female students to get involved in economic aspects and empowering them to reach to and control production resources.
The faculty members at the Faculty of Educational Sciences, Dr. Ali Al Tarawneh and Dr. Manal Al Tawalbeh gave scientific lectures focused on the benefits of economic empowerment of women, the role of ministries and government institutions in supporting women and motivating them for contribution to drive the economy forward, in addition to means of enabling women to reach to economic resources and opportunities, including jobs, financial services, properties and productive assets.
During the Forum the Ministry was represented by the Director of the Youth Communication Division, Dr. Mohammad Al Jaafreh, and MEU by the Assistant to the Dean of Student Affairs, Mrs. Nadia Nasereddin.