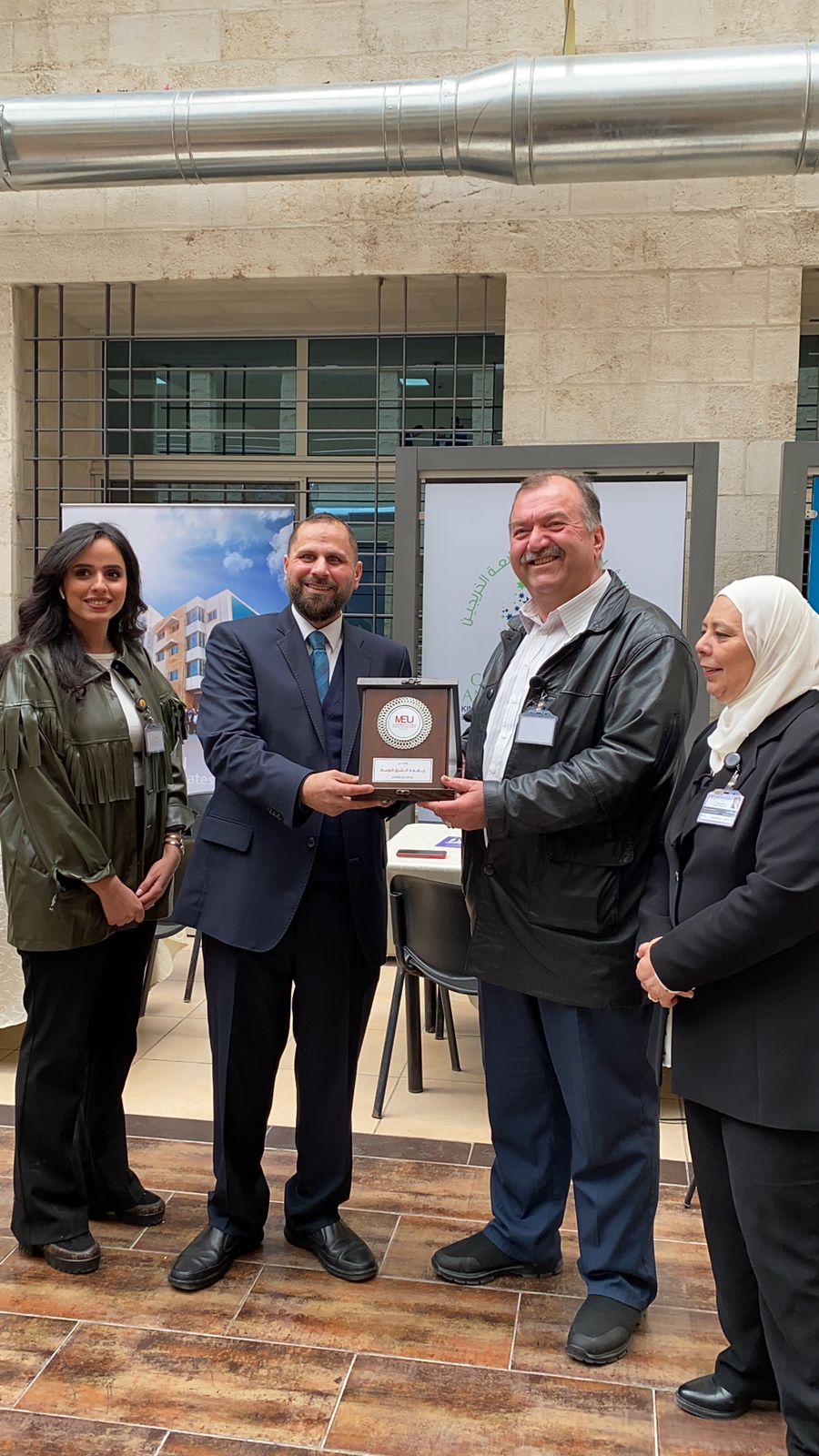 MEU/ Career Guidance and Alumni Office at the Deanship of Student Affairs and King Abdullah II Fund for Development, in cooperation with Pioneers Academy for Training and Consultation, organized a programme to qualify graduates and students expected to graduate and prepare them for the employment stage after graduation, as well as refining their practical and life skills.
The programme included several skills required to join the labor market, enhance self-confidence of students when facing challenges after university, develop personal skills, prepare and design a professional resume, in addition to preparing and establishing personal pages on employment platforms and personal interview skills.
At the end of the programme, the Dean of Student Affairs, Dr. Saleem Shareef, presented MEU's shield to Mr. Ayman Al Lahham, from Pioneers Academy for Training and Consultation, for his efforts to make the programme successful.