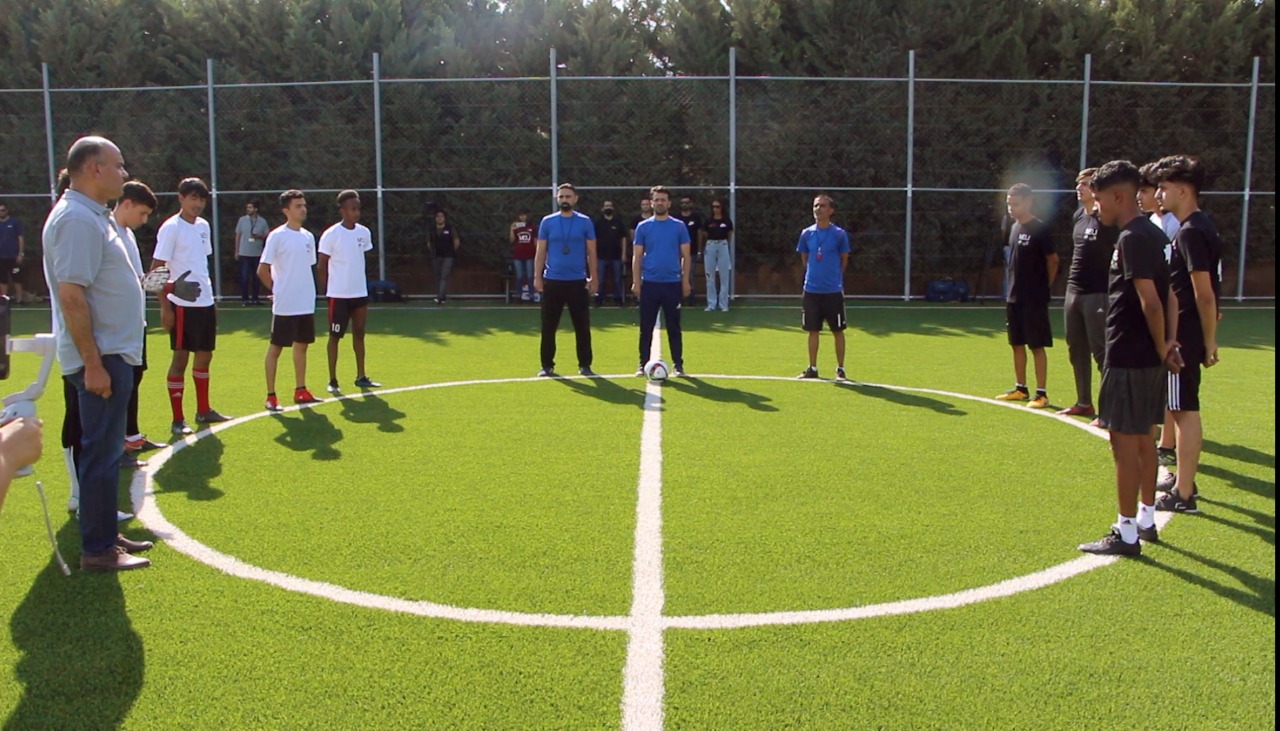 Yesterday Saturday witnessed the inauguration of the Centenary Football's (five-a-side) Single-Elimination Tournament.
The tournament was inaugurated with the Royal Anthem, followed by a speech delivered by the Dean of Students' Affairs where he welcomed the players, the judges, and the audience. He emphasized MEU's investment in supporting all kinds of sport activities, before announcing the first match.
Tournament matches are overseen by judges Salah Abu Jaafar, Mohammad Al-Zyood, and Maan Al-Alaween, who are administrating the single-elimination tournaments since inauguration up to the finals.
The first matches were concluded with the similar number of runs between the teams that wore black-and-white uniforms, and were concluded with the elimination of 6 teams within the first-round matches in preparation for the following matches this week.
The football tournament is taking place during the period from 7 to 14 August, marking the first time MEU organizes a tournament on the Kingdom's level since the outbreak of Covid-19.
The tournament is being hosted within serious health measures that were imposed on all the participating teams and the audience to ensure the safety of all attendees.