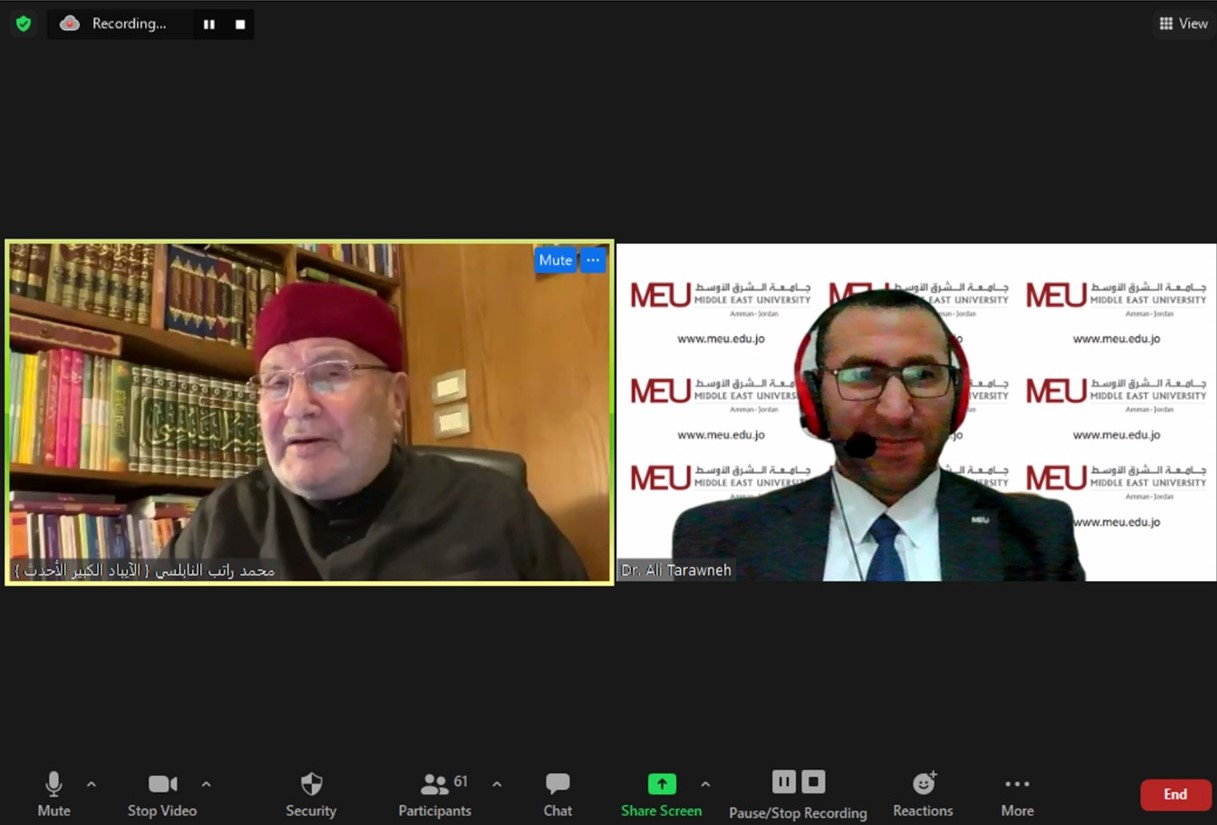 The Faculty of Educational Sciences at MEU hosted, through Zoom application, the Islamic preacher, Sheikh Dr. Mohammad Rateb Al Nabilsi, to discuss "Preparations for the Holy month of Ramadan", within the framework of MEU's awareness programmes.
During the lecture, Dr. Al Nabilsi discussed the importance of preparing for the Holy month of Ramadan through a proper educational and behavioral vision, which refines and purifies the soul and motivates giving. Also, he indicated the virtues, great stories and blessings of supplication in this month; in addition to the importance of sincere work throughout it, citing several stories of prophets and the righteous from the Holy Quran and its verses.
This lecture was organized by the faculty member Dr. Ali Al Tarawneh, and was attended by around 80 students and faculty members.
At the end of the lecture, Sheikh Al Nabilsi listened to inputs of students and faculty members, whom praised the importance of the lecture.