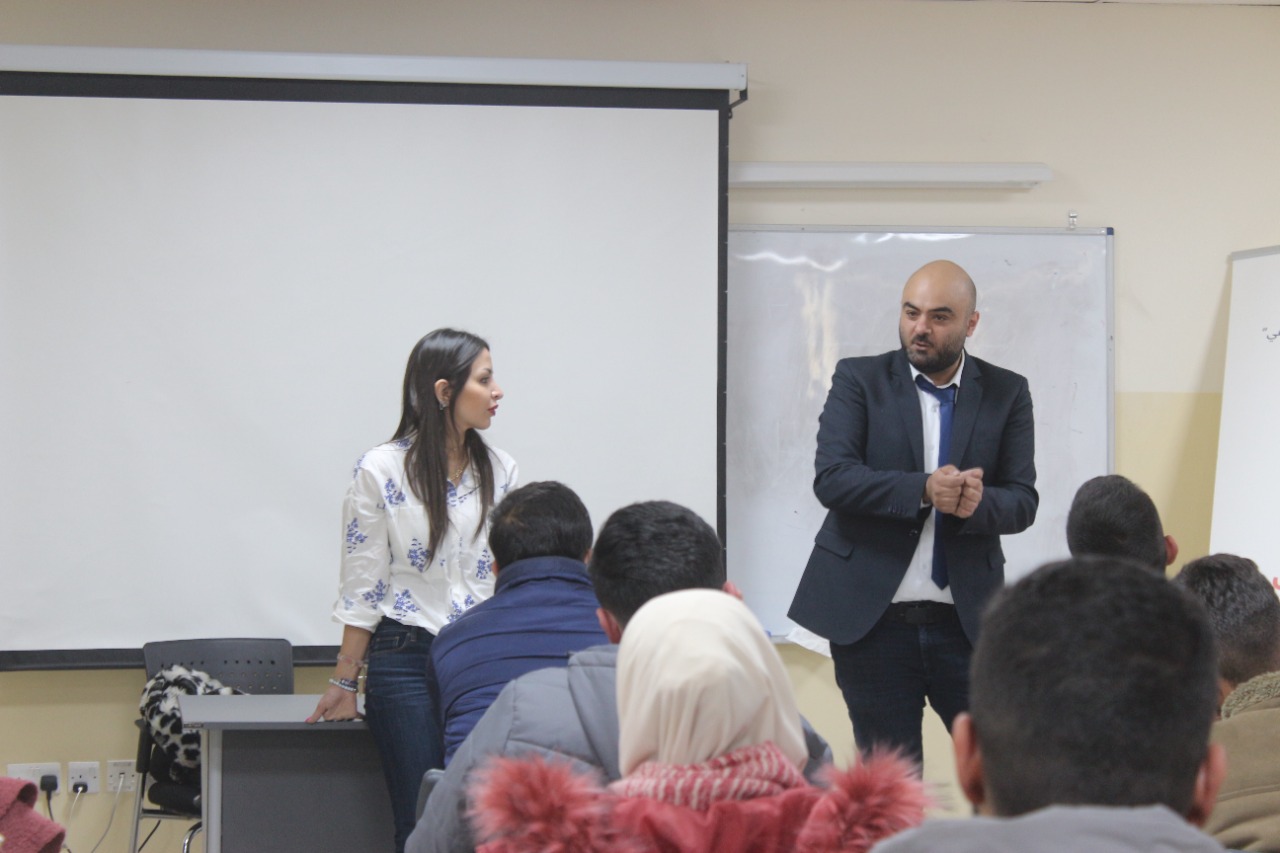 MEU held a lecture on enhancing legal discourse on social media websites, with participation of several students from the communication and community course and the data journalism course, at the Faculty of Media.
The lecture, presented by both Mr. Dafer Abed Al Haq, on behalf of Baaz electronic platform and the journalist, Ghada Al Sheikh, focused on limits of space provided by social media platforms for legal discourse.
Mr. Abdel Al Haq emphasized the importance of having digital platforms, owned by Arabs, to face all software programme restrictions which limit access to correspondence and publications related to Arab causes.
Journalist Ghada Al Sheikh said that Arab press does not give legal humanitarian fields sufficient importance, despite encouraging those working in this field to give due attention for these issues, stressing the importance of raising awareness of students from the Faculty of Media regarding this sensitive field.
Faculty member, Dr. Mona Abu Jame'e from the Faculty of Media, pointed out the importance of using audio rooms, recently distributed through digital platforms, to support Arab causes.
At the end of the meeting, Dean of the Faculty of Media, Dr. Hanan Al Sheikh, emphasized that student participation in dialogue sessions with specialists is to inform them of the most important updates in the field of digital journalism, in addition to broadening their journalistic perspectives.