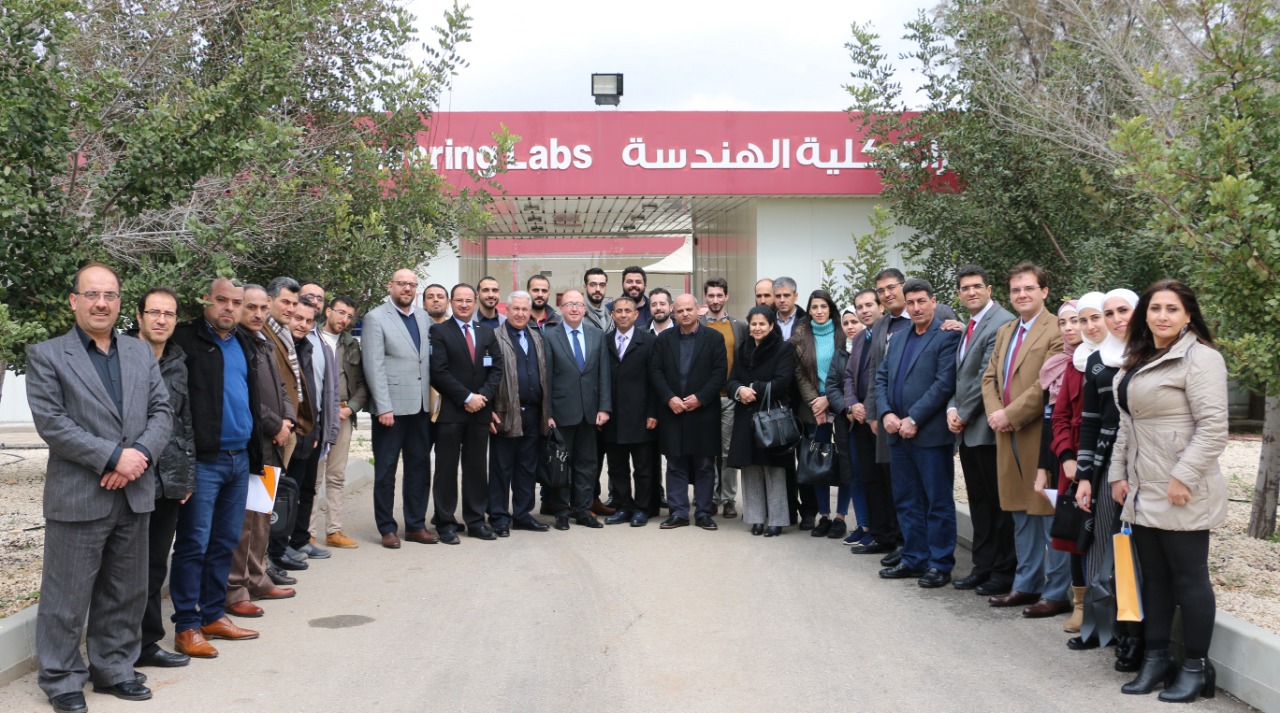 AMMAN – Middle East University concluded a renewable energy workshop titled, "Solar and Wind Energy", organised in partnership with the German Jordanian University. This workshop was part of the European AT-SGIRES project.
Attendees included Prof. Aladdin Al Halhouli, the Vice President for Scientific Faculties, Prof. Amjad Zino, the Dean of the Faculty of Engineering, and a number of other faculty members. The workshop, which was given by faculty members and students from Damascus University and Al-Baath University, covered topics such as methods for creating networks of three-phase harmonic generators, and how such systems will be replacing the traditional power grid infrastructure that exists in the MENA region today.
Dr. Samer Asad, the Head of the Department of Renewable Energy at MEU's Faculty of Engineering, said, "The experts from Damascus University and Al-Baath University led the workshop effectively and informatively, and they enthusiastically taught us more about the future of renewable energy and how it will soon be the main method for generating energy method in the MENA region."
AT-SGIRES is a project funded by the European Union in association with Erasmus+. It aims to provide engineers in the Middle East and North Africa with access to high quality education and teach them how to implement smart grids systems and other modern technologies and applications. It also aims to help engineers develop their policy-making and research skills.