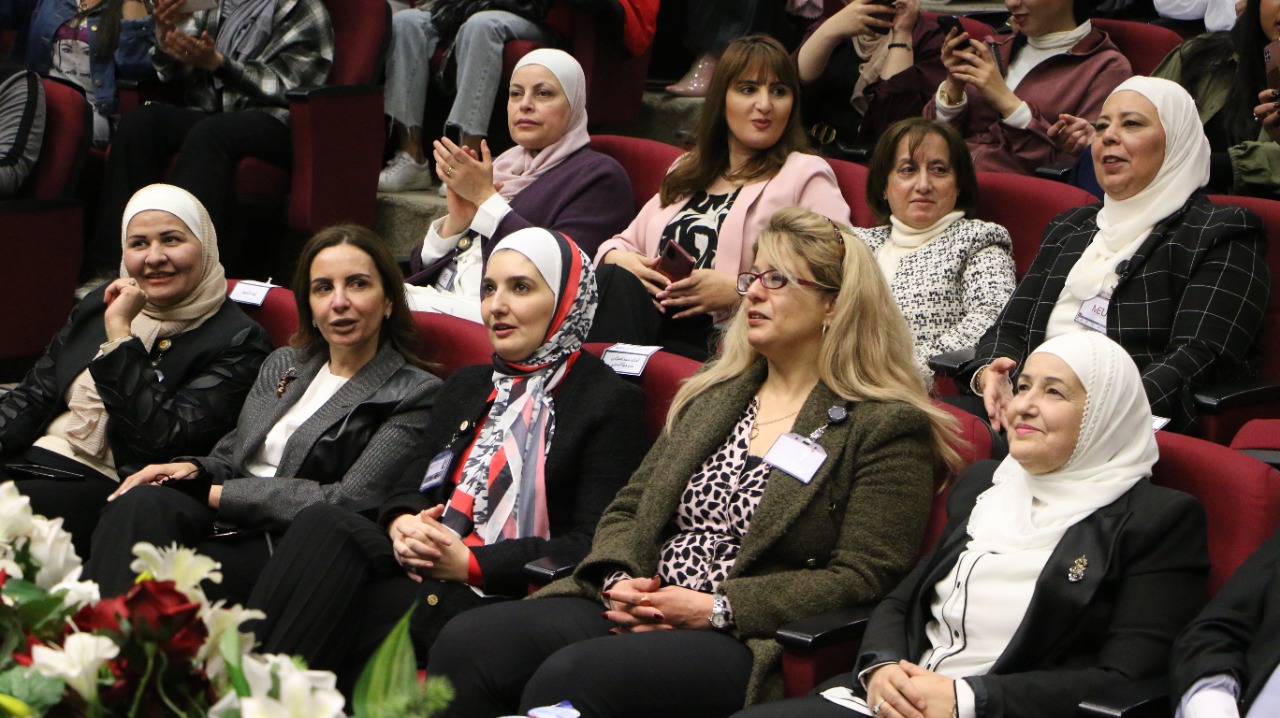 Under the patronage of the Chairman of the Board of Directors at Middle East University, Dr. Sana'a Shaqwara, MEU held a celebration for the memory of Al Karameh Battle and Mother's Day, in the presence of the President Professor Dr. Salam Khalid Al Mahadin, Assistant to the President, Dr. Tamara Nasereddin and General Gazi Al Tayeb.
Professor Dr. Mahadin said that Al Karameh Battle remains an enduring memory for citizens of the homeland showing that we are capable of facing any danger to preserve the integrity of our land; it is a great national remembrance day alive in the hearts of Jordanians. Moreover, Dr. Mahadin pointed out the role of the Jordanian mother in the history and the march of our beloved homeland.
General Al Tayeb indicated that Al Karameh Battle is a clear example on weakness of the enemy's army, which appeared on ground when our valiant Arab Army stood for the integrity of our land; the brave martyrs of this battle teach us that souls were sacrificed for the future of the Kingdom.  This shows us the pioneering role of the Hashemite leadership in changing reality to the better.
The celebration included various musical performances by MEU's choir, theatre performances and poems, by the Student Theatre Club, which were admired by the audience consisting of students, faculty members and academic staff in Dr. Yacoub Nasereddin theatre at MEU.