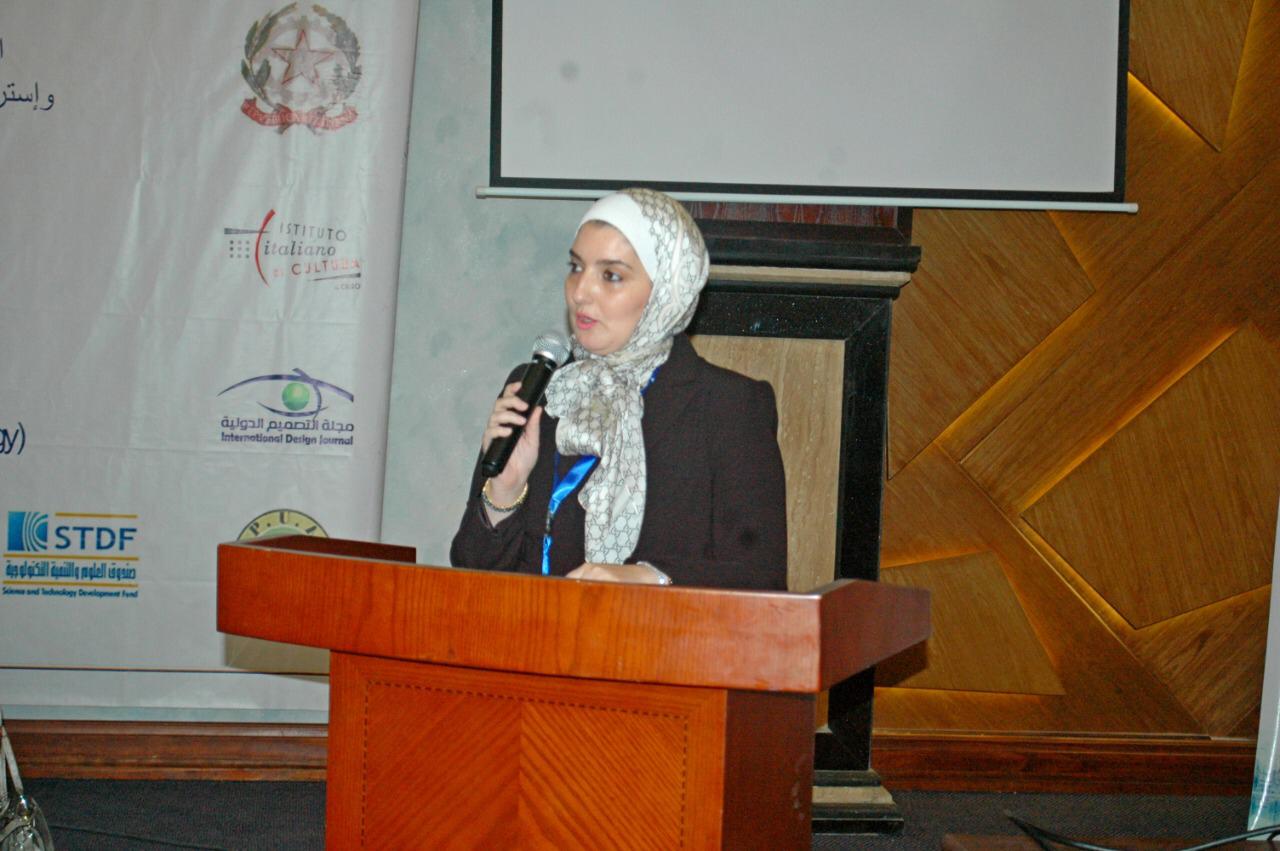 AMMAN – Middle East University participated in the "Modern Propensities of Architecture, Arts, Heritage, Literature, and Strategies of Development and Education in the Countries of the Mediterranean Basin – New Horizons in Creativity, Innovation, and Technology" conference, which was held in Alexandria, Egypt.
At the conference's opening session, Dr. Tamara Yacoub Nasereddin, the Assistant to the President, spoke about MEU's philosophy of social responsibility and its support of the arts, especially smaller artistic projects. She also emphasised the University's enthusiasm towards partnering with the public sector and international universities.
Dr. Nasereddin spoke about the range of programmes hosted on MEU's campus in cooperation with the University of Bedfordshire. The Assistant to the President also touched on MEU's current partnerships with Arab and international universities, with the latest being the joint programme in pharmaceutical sciences run in cooperation with the University of Strathclyde. She added, "MEU's efforts in establishing international partnerships serve our society by providing future Arab leaders with a strong educational background."
Dr. Nasereddin praised the positive effect that the Capitals of Arab Culture programme has had on Jordan, which led to the establishment of the Cultural Cities project, saying that, "the project aims to shed light on the different traditions practiced in Jordanian cities and emphasise the role of culture and the arts in combating negative social habits."
MEU's participating delegation included Dr. Saeda Afaneh, the Head of the Department of Tourism Management at the Faculty of Business, and Dr. Nahla Al Nather, faculty member at the Department of Business Administration.