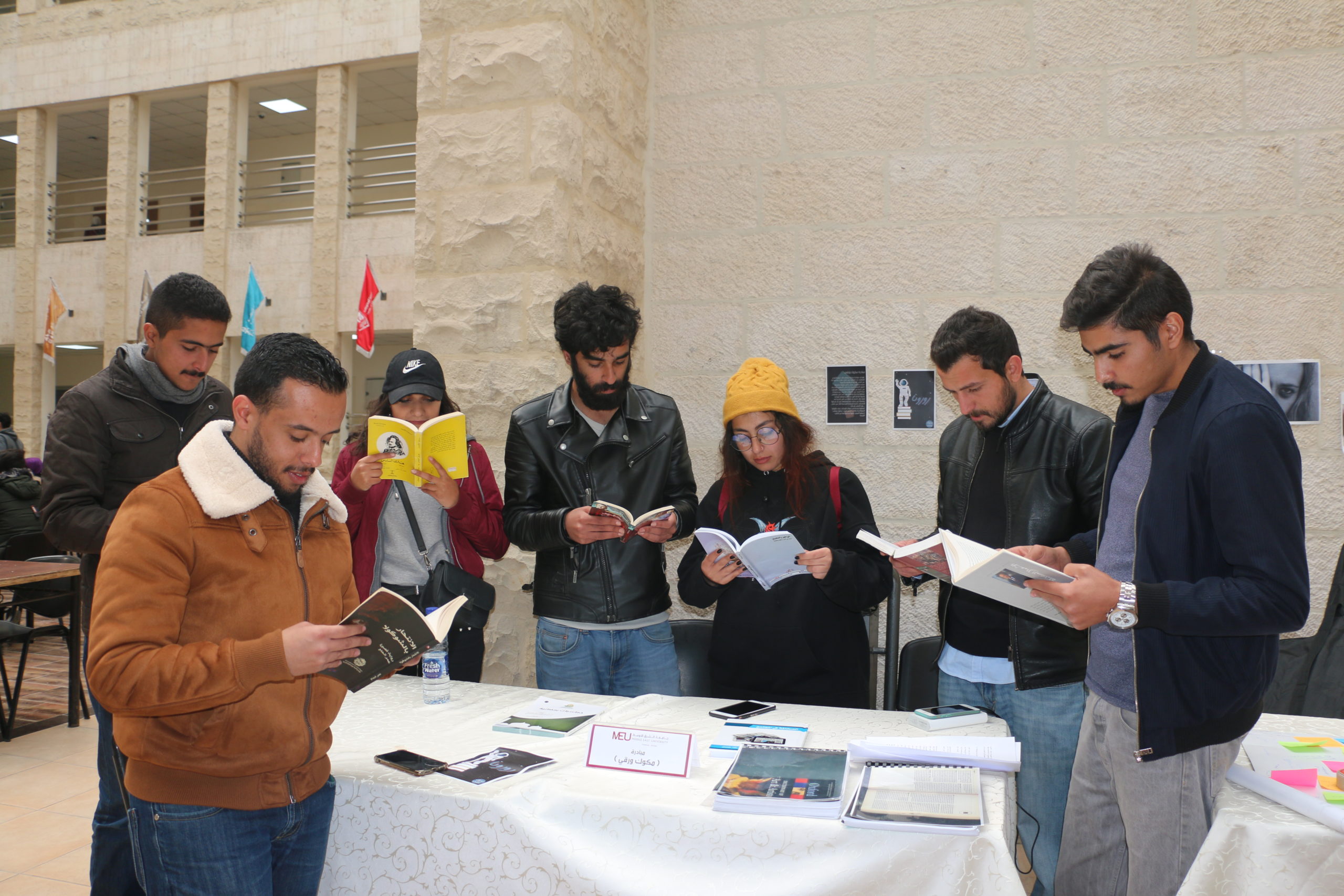 AMMAN – Students of the Faculty of Media at Middle East University organised the "My Books are Your Books" campaign to encourage students to exchange books, share knowledge, and promote a culture of reading.
The campaign was organised by students Ibrahim Noweihi and Murad Katkat, who aimed to introduce students to the benefits of reading and provided a fiscally convenient   method for students to share books.
The campaign is part of a series of creative initiatives implemented by the students of the Public Relations and Promotion course at the Faculty of Media. Lectured by Dr. Sara Nasereddin, the course supports noble values and adheres to MEU's vision and mission to prepare future leaders.