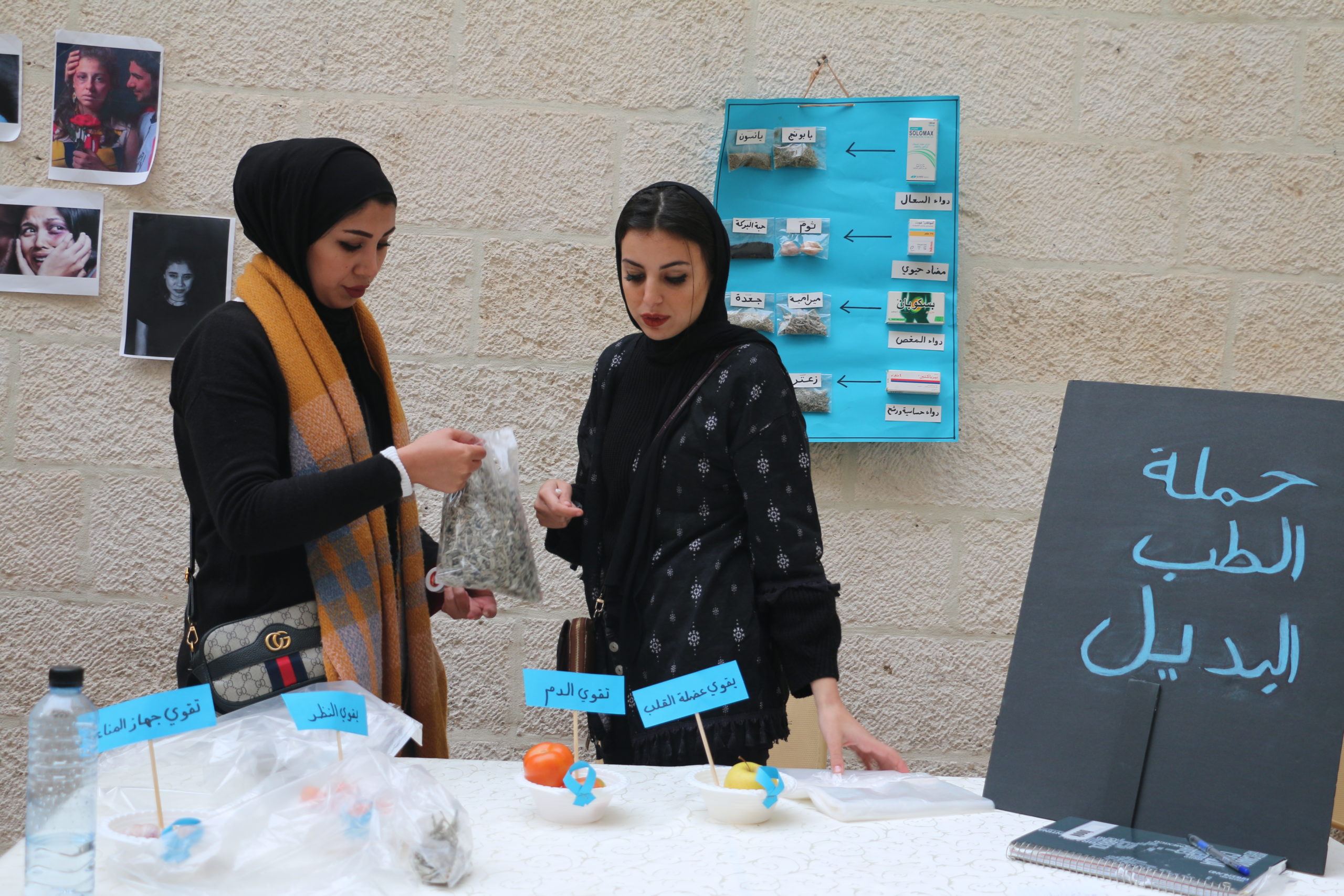 AMMAN – Students of the Faculty of Media at Middle East University organised the "Alternative Medicine" campaign, targeting the University's staff and students.
The students introduced them to a number of natural treatment options including herbs and natural ingredients that can replace the use of traditional medicines, and informed them about the benefits of some vegetables for the human body.
The campaign is part of a series of creative initiatives implemented by the students of the Public Relations and Promotion course at the Faculty of Media. It was supervised by Dr. Sara Nasereddin, the course lecturer, and organised by students Hanadi Al Dajah and Rahmeh Mohammad Al Zumot.