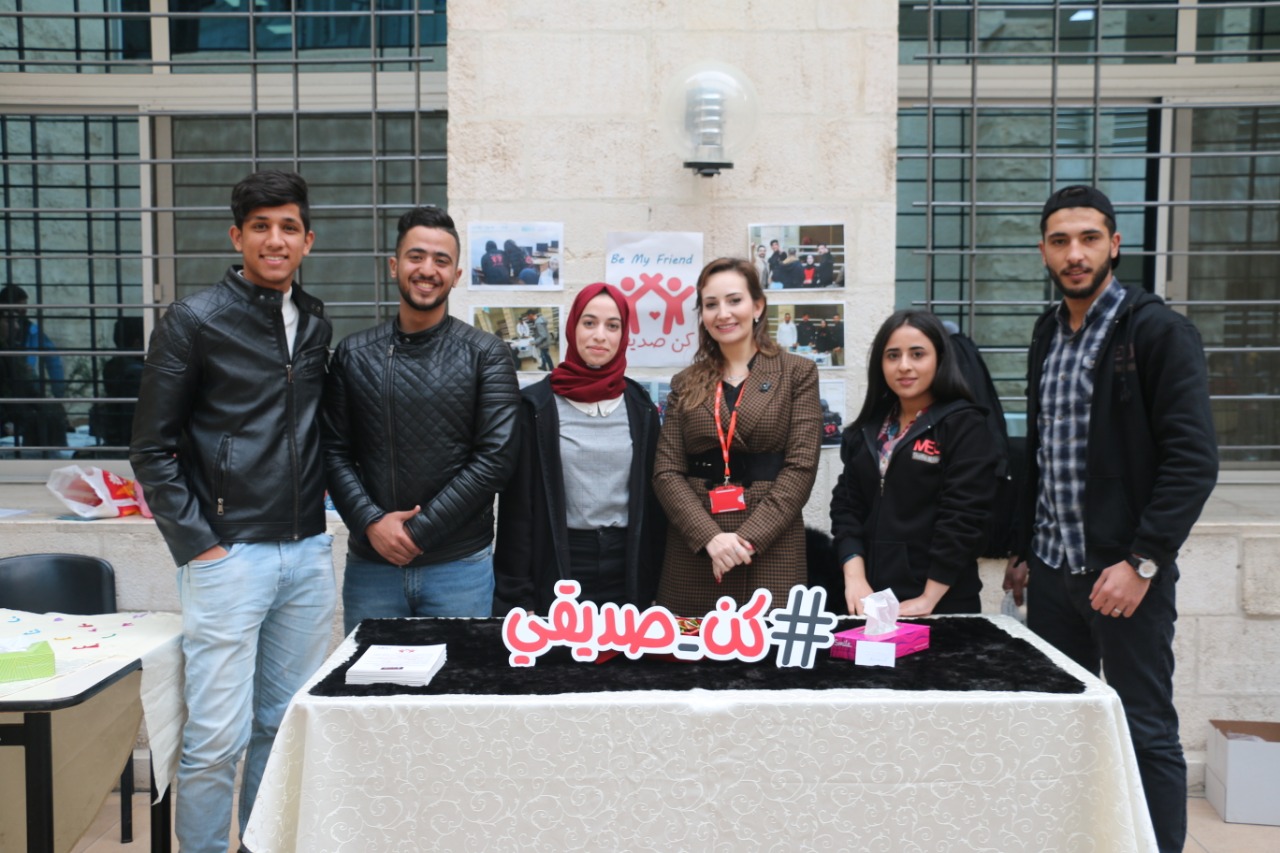 AMMAN – Students of the Faculty of Media at Middle East University implemented the "Be My Friend" campaign to spread awareness about the negative effects of bullying.
Through implementing the campaign, the students touched on the negative effects of this wide-spread phenomenon that commonly occurs at schools and universities. They visited schools from MEU's local community and met with their students to discuss the harmful effects of bullying. The campaign was supervised by Dr. Sara Nasereddin, the course's lecturer, and organised by students Ahmed Al Mahaeed, Mohamad Al Hunaiti, Hussein Amir, Shatha Al Fayez, and Batoul Al Omari.
The campaign is part of a series of creative initiatives implemented by the students of the Public Relations and Promotion course at the Faculty of Media. The course supports noble values and adheres to MEU's vision and mission to prepare future leaders.