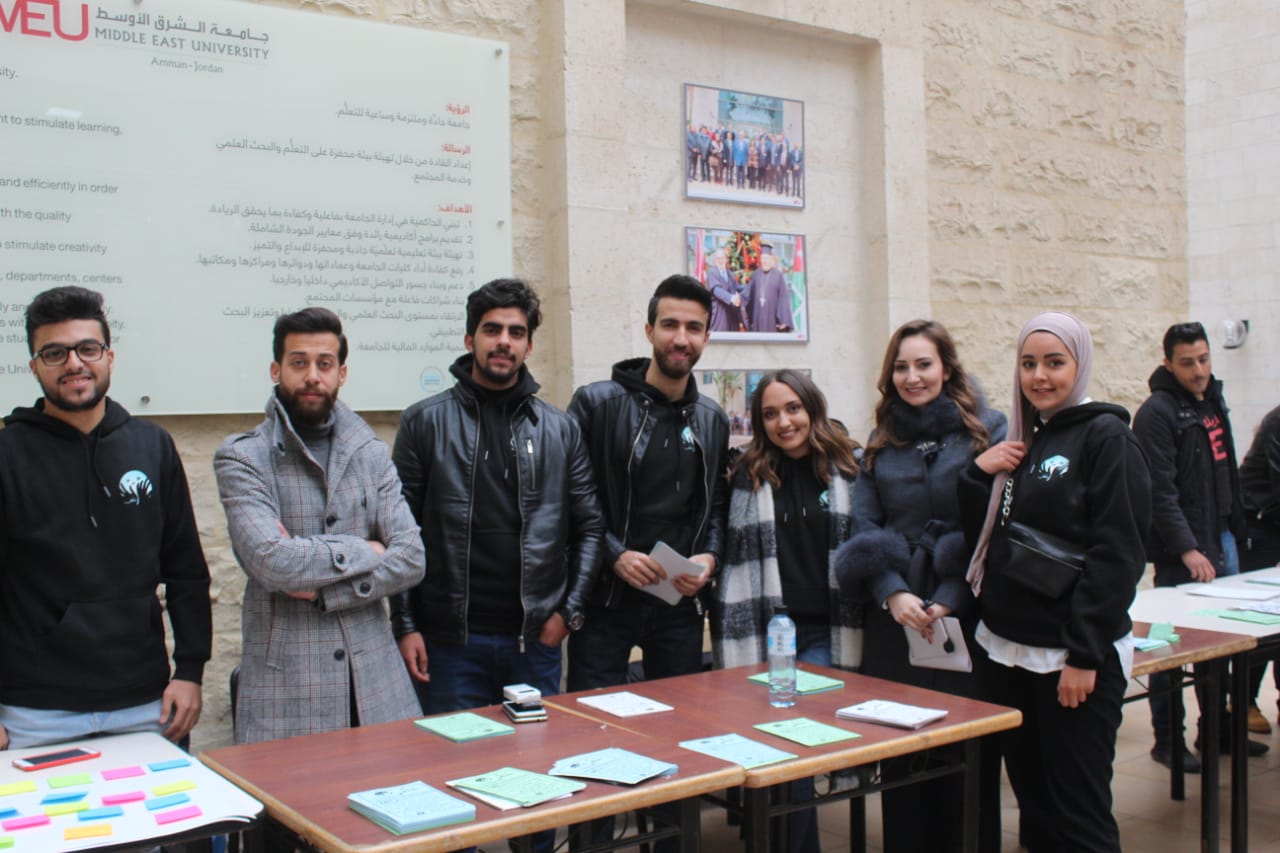 AMMAN – Students of the Faculty of Media at Middle East University implemented the "Rise Above" campaign to combat gender discrimination against women.
Through implementing this campaign, the students aim is to increase general awareness surrounding the various types of discrimination women typically face, including violence and inequality. They did so by distributing fliers to MEU students and staff that illustrated the statistics displaying the increase of discriminatory phenomena against women and their recent increased occurrence on local and international scales. The campaign's mission statement calls for coming to the aid of the women who face injustice as a society is only safe when its most vulnerable members are protected.
The campaign was supervised by Dr. Sara Nasereddin, the Assistant to the President for International Relations, and was organised by students Hiba Al Rebai, Nirmeen Ahmad, Malek Moshtaq, Fairouz Al Qaisi, Majed Al Sarayrah, Toleen Kailani, and Saja Qaraqish.
The campaign is part of a series of creative initiatives implemented by the students of the Public Relations and Promotion course at the Faculty of Media. The course supports noble values and adheres to MEU's vision and mission to prepare future leaders.