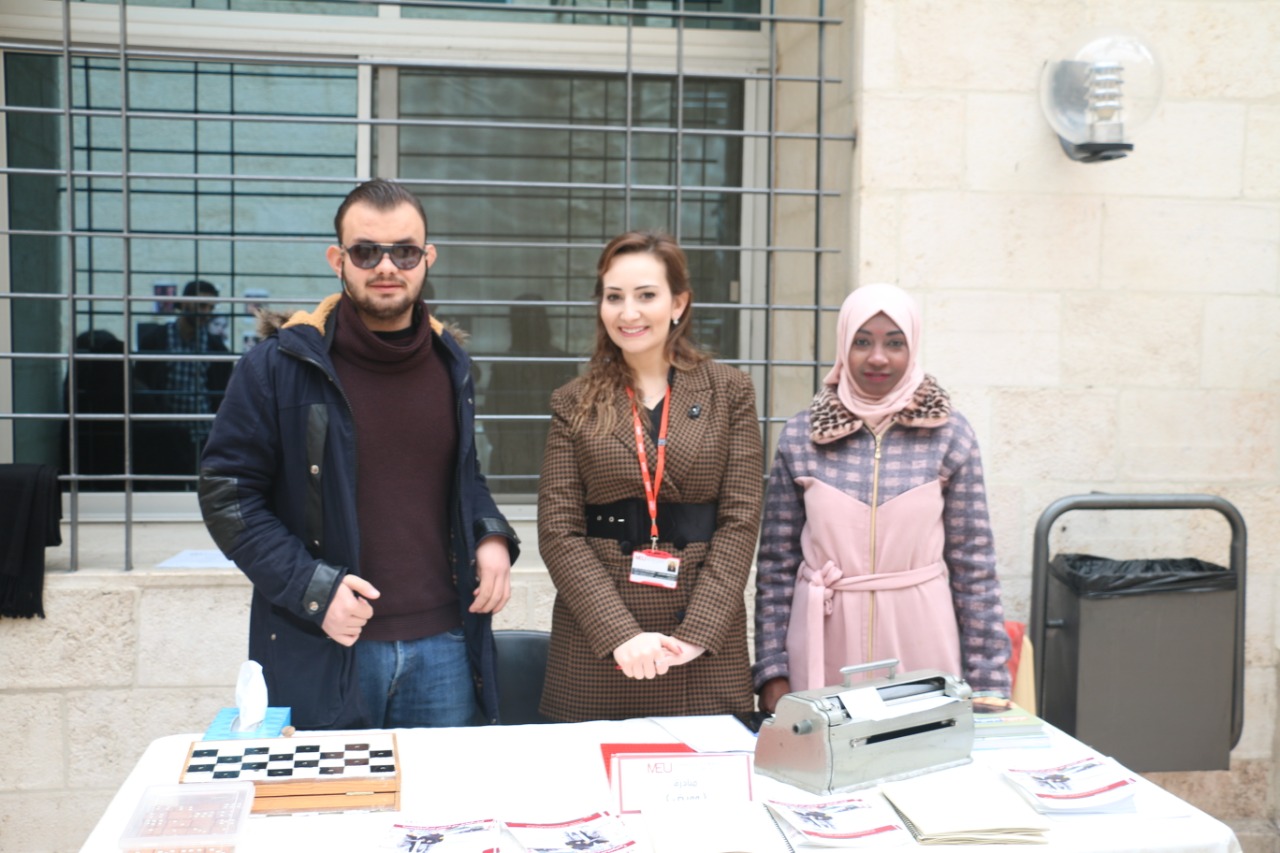 AMMAN – Students of the Faculty of Media at Middle East University implemented the "A Blink of Hope" campaign in an effort to educate Jordanian society on how to positively interact with visually-impaired individuals.
The students began this campaign with the aim of spreading a culture of inclusivity through teaching members of the MEU community how to positively and respectfully interact with visually-impaired individuals. Part of their main goal is to educate members of the MEU community on how to build relationships based on equality and dignity with their visually-impaired peers.
The campaign was supervised by Dr. Sara Nasereddin, the Assistant to the President for International Relations, and organised by students Ahmad Maneneh, Rawaa Abdulrahman, Zaid Al Raqqad, Batoul Salameh, and Salsabil Abu Ali.
The campaign is part of a series of creative initiatives implemented by the students of the Public Relations and Promotion course at the Faculty of Media. The course supports noble values and adheres to MEU's vision and mission to prepare future leaders.