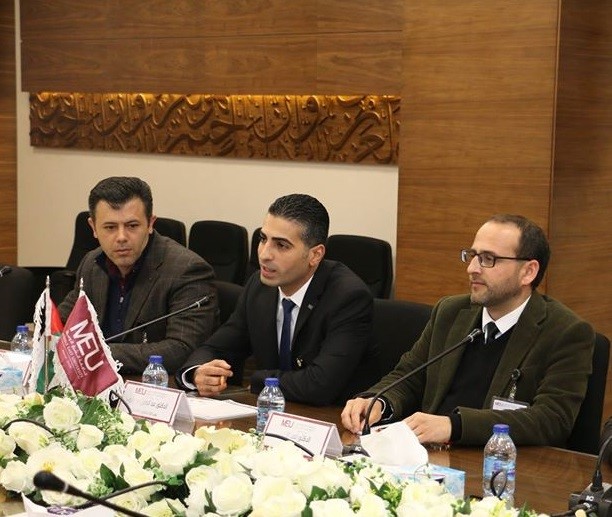 AMMAN – The Information Technology Department at Middle East University (MEU) won the Best Research Paper Award at the 2019 INTHITEN conference. The theme of this year's INTHITEN conference was "On the Internet of Things and its Enablers, Artificial Intelligence in 5G/IMT2020 Networks".
The award-winning research paper discusses a newly-proven algorithm for categorising and retrieving 3D objects through deep learning methods, as based on artificial neural networks. Dr. Ahmad Al Zoubi, the Head of the Department of Computer Science, conducted this research and authored the paper in cooperation with Dr. Abdulrahman Arqoub, the Faculty Dean, and Dr. Ahmad Al Hmouz, the Head of the Department of Computer Information Systems.
Dr. Al Zoubi stated, "These small networks provide enhanced efficiency in retrieval and categorisation systems, specifically in the realms of accuracy, processing, and the amount of memory used to store 3D objects." He also added, "The algorithm can be used in various applications, and would be most useful in artificial and augmented intelligence, medical image processing, and 3D printing software."
ICUMT2019's 11th session was held in Dublin, Ireland, and brought together researchers in the fields of control and information systems and modern communications.
MEU is an ardent supporter of all types of research. It fosters a suitable environment that supports faculty members and administrative staff as they use their creativity and love of innovation to undertake groundbreaking research.