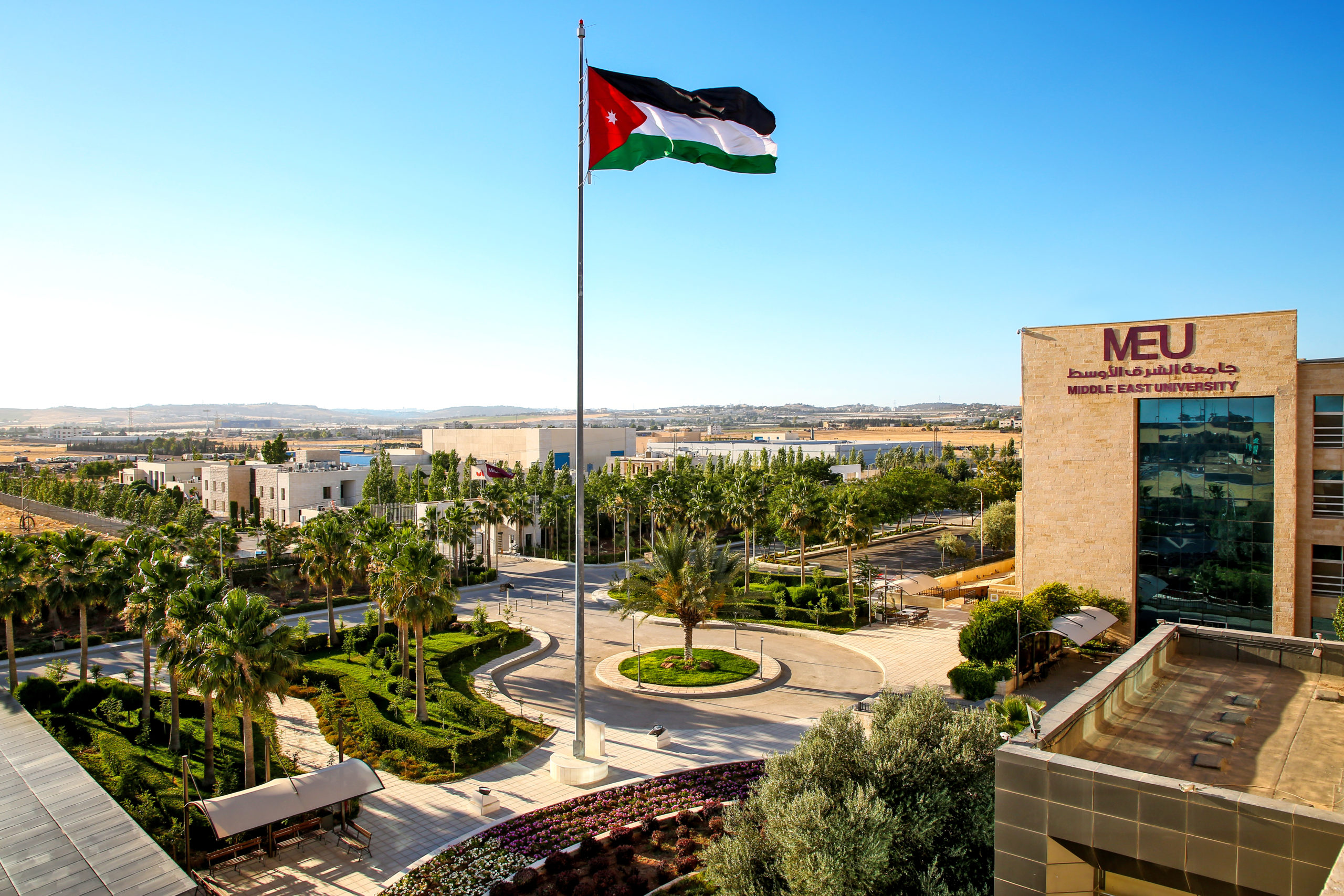 AMMAN – The Head of the Quality Department at Middle East University, Dr Jumana as-Salem, spoke about the university's initiatives to sponsor innovation and entrepreneurship on the morning show 'Atheer as-Sabah', presented by Sameer al-Masarwah on the Jordan Academy of Arabic Radio.
Dr as-Salem, who is a faculty member at the Faculty of Arts and Sciences, said that MEU is committed to offering quality education in all fields and finding an environment that promotes research and innovation, an endeavour that led to establishing the Innovation and Entrepreneurship Centre. She continued to add that the university aims to popularise the culture of innovation and entrepreneurship, and develop students' innovative skills to enable them of finding their own start-ups in partnership with local and international sponsors.
Dr as-Salem reviewed MEU and IEC's experience in endorsing innovation and entrepreneurship, which entailed launching and organising numerous programmes and activities such as the 100 Days: Business Accelerator programme, the Jordan Entrepreneurs 2020 project, and its partnership with Jordan Customs to conduct research focused on finding technical and entrepreneurial solutions for the challenges Jordan Customs faces within its field of operation.
Dr as-Salem highlighted that IEC also organises lectures on turning entrepreneurial and innovative ideas into on-ground, profitable projects. She touched on IEC's call for teaching innovation and entrepreneurship courses at schools and universities, as MEU will always have its doors open to innovators from all age groups. She ended by confirming the university's commitment to its social responsibility by focusing on finding solutions for economic and social issues, specifically the Coronavirus crisis.