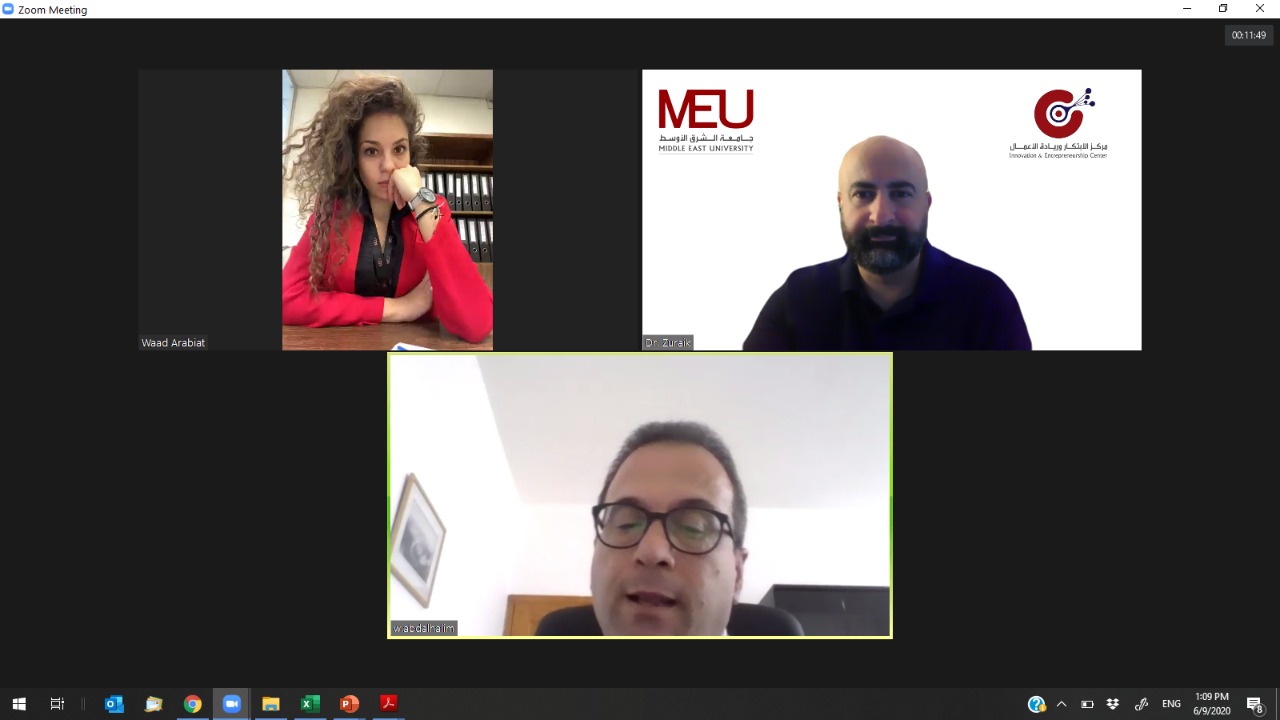 AMMAN – Middle East University, represented by the Innovation and Entrepreneurship Centre, signed a memorandum of understanding with FinBloom for Financial Management Solutions via Zoom. The two parties agreed to provide financial management solutions for small-medium companies and investors.
Dr. Abdelrahman Zuraik, the Director of IEC, said, "This MoU marks the start of a productive cooperation between university students, entrepreneurs, and experts of financial management. It will contribute to the development of our national economy in a manner that aligns with national priorities and MEU's vision for entrepreneurship and innovation."
Mr. Waseem Aref, the CEO of FinBloom, commended MEU's evident keenness on establishing local, regional, and international partnerships in the aim to advance its academic performance. On signing the MoU, he commented, "Our partnership with MEU will allow us to design and execute entrepreneurial projects that will give the youth the opportunity to prove their capabilities and talents."
The MoU stipulated the two parties' cooperation in promoting entrepreneurship and innovation amongst MEU's students, and supporting the initiatives they conduct within the University's local community. It also specified preparing youth leaderships capable of tackling future challenges, and adopting shared policies to connect with sectors that support MEU students and the Jordanian youth.
FinBloom is a Palestinian company headquartered in Ramallah, providing financial management services on regional and international scales. It specialises in offering consultancy services to project owners, small-medium companies, businessmen, and investors, allowing them to achieve their full potential.