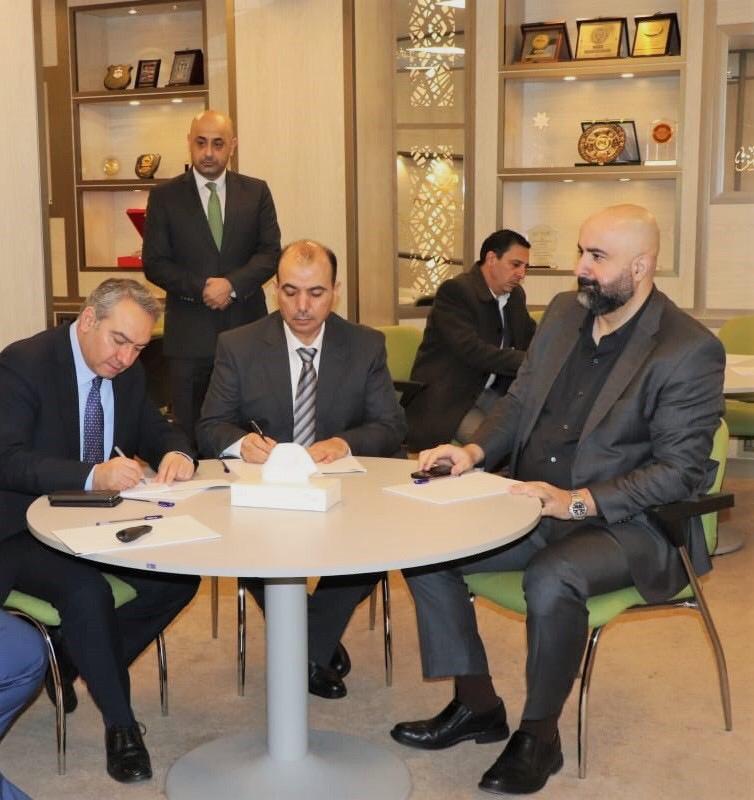 AMMAN – Dr. Abdelrahman Zuraik, the Director of the Innovation and Entrepreneurship Centre (IEC) at Middle East University, participated in a discussion session about the Ministry of Youth's efforts to establish a government innovation lab. The session was held at the King Abdullah II Centre for Excellence (KACE) and was attended by the Minister of Youth, Dr. Fares Braizat.
During the session, which was moderated by the Executive Director of KACE Dr. Ibrahim Al Rawabdeh, Dr. Zuraik stated, "It is of the utmost importance to identify how the concept of innovation can be implemented in government operations. We must also focus on using the right tools to measure government innovation in order to adequately analyse the positive effects that innovation has on the lives of Jordanian citizens." He went on to add, "The Ministry of Youth plays a vital role in encouraging young Jordanians to develop and strengthen their creative capabilities, complying with the royal directions urging us to invest in our nation's future."
The lab, which is the first of its kind in the Kingdom, was designed as a means to develop the nation's innovative capabilities. With this endeavour, the Ministry of Youth demonstrates how establishing innovative projects can help provide the perfect solutions to the challenges currently facing our youth. The aim of this project is to develop applicable innovative solutions by following scientific methods and using modern tools to install innovative processes as the core bases for government operations. 
Dr. Abdelrahman Zuraik is the proud recipient of a PhD in Innovation Leadership from Alliant International University in California. He also received a certification in Strategic Innovation from Harvard University and GIMI. He is one of the Middle East's leading ambassadors of innovation and a committee member at the Scientific Research and Innovation Support Fund in Jordan.