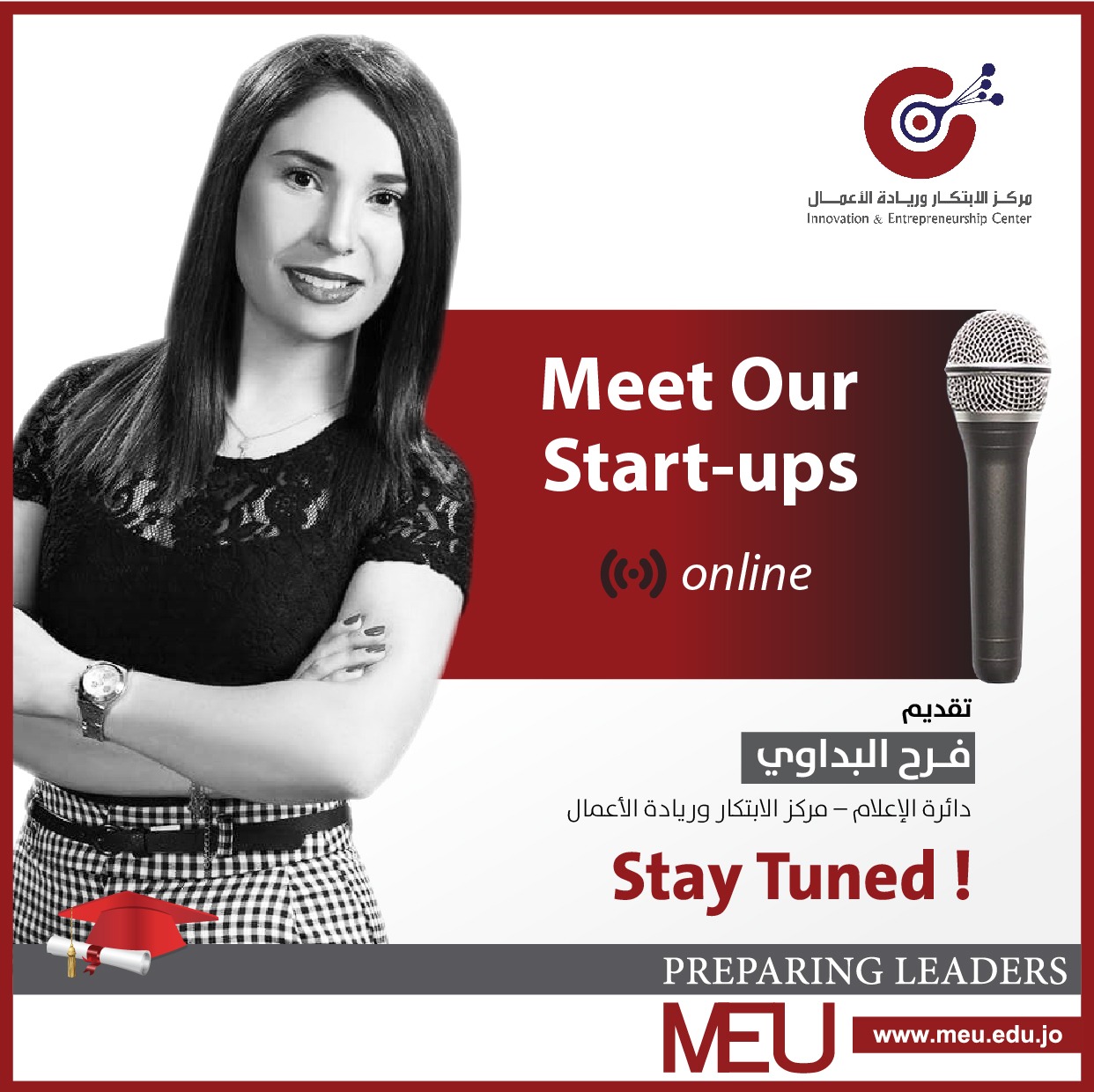 AMMAN – The Innovation and Entrepreneurship Centre at Middle East University launched the first episode of the talk show, "Meet Our Start-Ups", to present the twenty teams that will be participating in the Jordan Entrepreneurs 2020 programme. The show will be presented by the project coordinator, Ms. Farah al-Baddawi.
The Director of the IEC, Dr. Abdelrahman Zuraik, said, "The Coronavirus crisis and the resulting difficult circumstances have increased governments' and economic departments' interest in the solutions that entrepreneurship and innovation can offer, especially in terms of how they can help foster economic development through the use of modern technological advancements."
The show will present the projects that will compete in the Jordan Entrepreneurs 2020 programme, which MEU launched in February 2020 in cooperation with Umniah's business incubator "The Tank" under the patronage of the Ministry of Digital Economy and Entrepreneurship. The competitors participating in this programme include a number of university students with entrepreneurial projects and ideas, and the audience will be introduced to how businesses plan on resuming operations during the quarantine period.
Ms. Badawi stated, "In light of the current crisis, it is time for entrepreneurial companies to assist the government and other institutions in establishing technological platforms that can help find solutions to the many issues arising in this uneasy climate." She added, "Jordan has a population of gifted youths who are capable of coming up with successful entrepreneurial projects. The Jordanian information and communication technology sector is exerting a great amount of effort in maintaining operations to alleviate the impact of the current crisis."
The show will also host experts in innovation and entrepreneurship from within Jordan and internationally via Zoom, and will shed light on the entrepreneurial ideas and projects being adopted by Jordanian universities and business incubators.