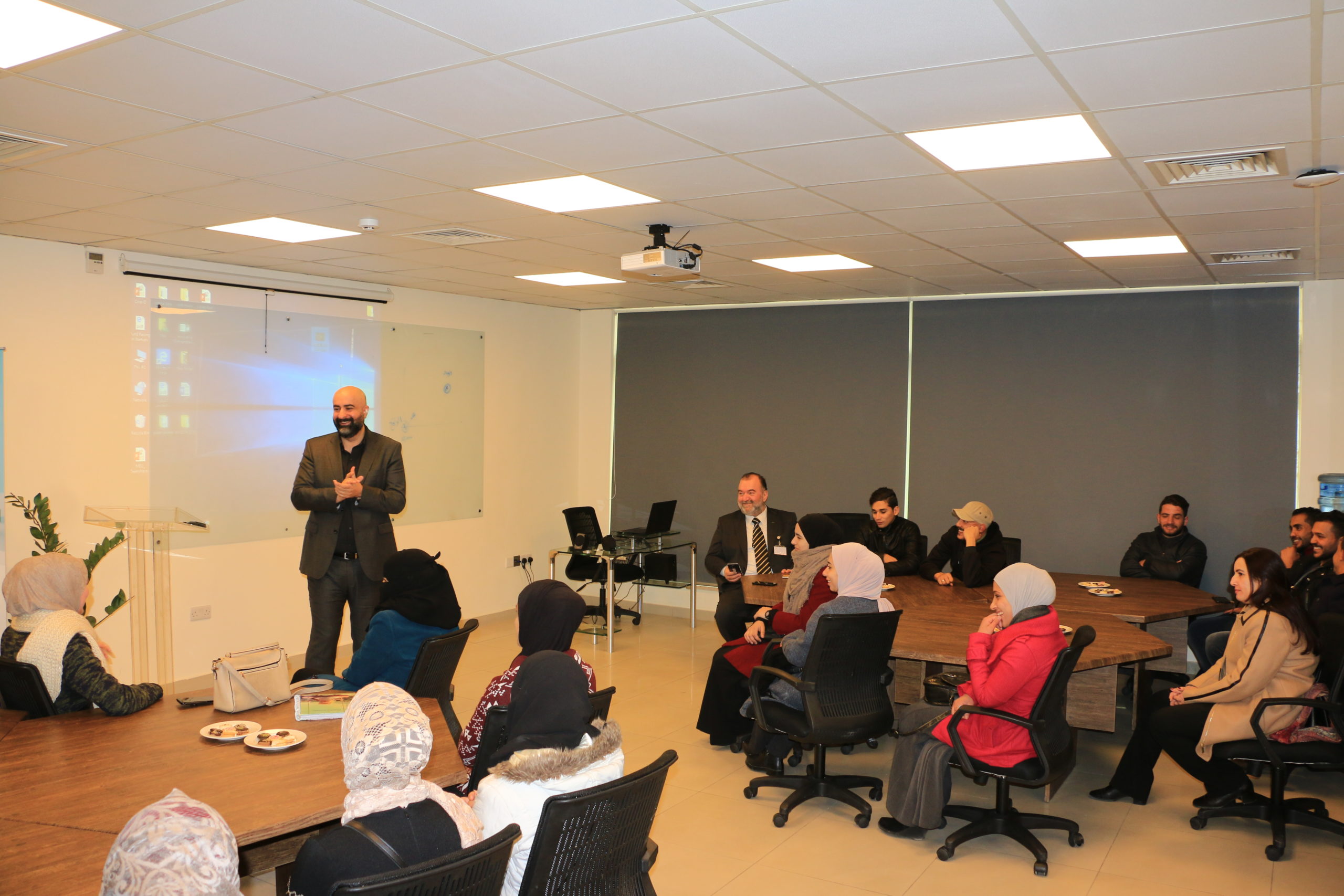 AMMAN – Dr. Abdelrahman Zuraik, the Director of the Innovation and Entrepreneurship Centre (IEC) at MEU, conducted a lecture on innovation and entrepreneurship for students from the Faculty of Educational Sciences and Arts/UNRWA.
Dr. Zuraik, who is an Ambassador of Innovation at the Global Innovation Management Institute (GIMI), discussed the concept of innovation and its history, touching on how it has affected the success of business projects in the past. He highlighted the importance of finding new methods for earning income and how businesses can increase their sales numbers. He also pointed out the benefits of developing critical thinking skills, increasing the levels of social interaction between all members of a community, and maintaining a positive perspective in all situations.
This lecture is one of the many ways in which the IEC is working to popularise the concept of innovation in the local community.
Dr. Abdelrahman Zuraik is the proud recipient of a PhD in Innovation Leadership from Alliant International University in California. He also received a certification in Strategic Innovation from Harvard University and GIMI. He is one of the Middle East's leading ambassadors of innovation and a committee member at the Scientific Research and Innovation Support Fund in Jordan.