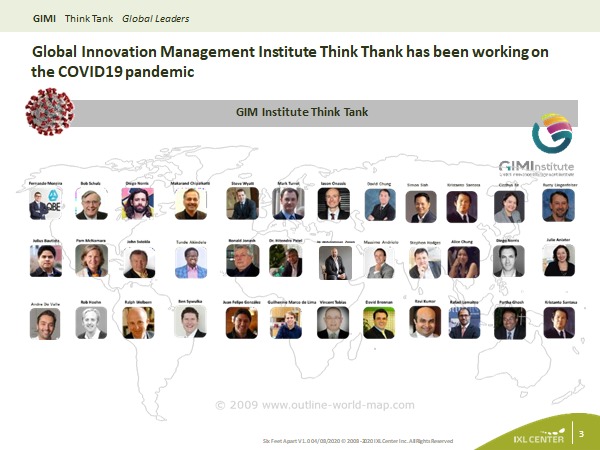 AMMAN – Dr. Abdelrahman Zuraik, the Director of the Innovation and Entrepreneurship Centre, attended the fifth discussion session organised by the Global Innovation Management Institute (GIMI) after finding its "Six-Feet-Apart" Think Tank. The attendees discussed innovative solutions for economic and business recovery, and how to help governments and corporates in resuming regular operations in a post-COIVD19 world.
The attendees agreed that immediate action should be taken in order to support the global economy, and more webinars should be organised to discuss the best practices to be globally adopted for resuming operations. The organisers will also hold yet another webinar to discuss the role of innovation.
GIMI's Think Tank aims to achieve tangible results with the support of the U.S. federal government and local governments. It is also endorsed by major corporates such as Google, Intel, and PepsiCo that are being affected by the Coronavirus pandemic.
GIMI, a major innovation organisation, is a non-profit organisation that was founded in 2009 by innovation and entrepreneurship experts. It aims to establish innovation as a professional commercial system that can be adopted by governments, organisations, and corporates alike.