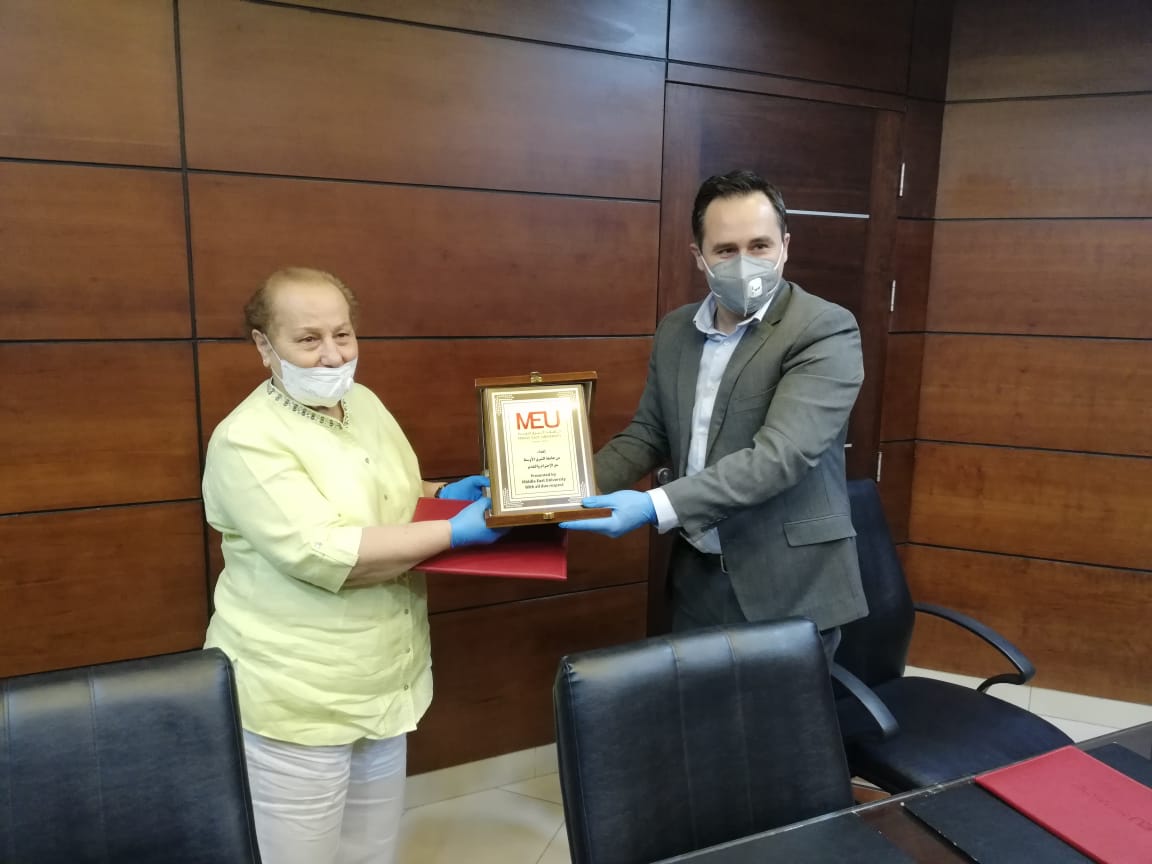 AMMAN – The Faculty of Pharmacy at Middle East University signed a memorandum of understanding with ID Pharma specifying the development of cooperative relationships between the two parties, and the promotion of communication and mutual understanding in scientific and educational matters.
The MoU was signed by the Dean of Pharmacy at MEU, Prof. Ammar al-Maaytah, and the General Manager of ID Pharma, Dr. Samira Shammas Goussous.
Dr. al-Maaytah said, "We intend on advancing the bilateral cooperation between the two parties in various scientific and professional fields. We are looking forward to conducting research collaborations and training programmes, and exchanging knowledge and expertise. The end goal here is to boost cooperative relationships between educational and pharmaceutical institutions in Jordan."
Dr. Goussous commended the rapid advancement of MEU's Faculty of Pharmacy, specifically in terms of developing the academic curriculum and linking it to the requirements of local and international labour markets. She was also impressed by the international partnerships the Faculty established with distinguished universities, especially its partnership with the University of Strathclyde which allowed it to offer a British undergraduate pharmacy programme on MEU's campus, all of which is key to advancing the Jordanian higher education sector.
The two parties agreed on exchanging professors and lecturers to give lectures according to their respective specialisations, and exchanging pharmaceutical teaching and training expertise. They also agreed on establishing specialised pharmaceutical diplomas that fulfil labour market requirements, and organising curricular and extracurricular activities in the aim to serve the local community and its institutions.