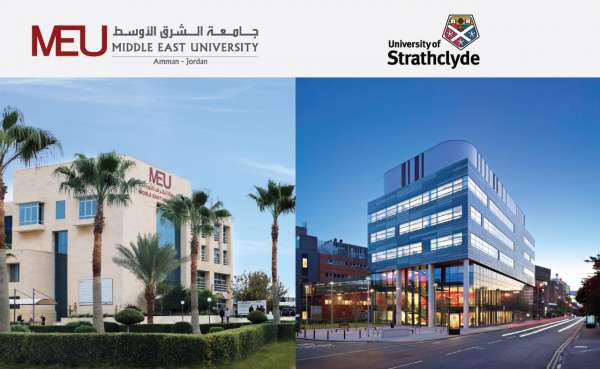 AMMAN – Middle East University's Faculty of Pharmacy launched an academic exchange programme with the University of Strathclyde, as part of the Erasmus+ International Credit Mobility projects.
The initiative allows both academics and faculty to travel for teaching and training purposes for a duration of one to two weeks. The programme also includes hosting faculty from Strathclyde on the MEU campus to exchange teaching and research expertise.
MEU and Strathclyde relations first formed by launching the MPharm programme, which is the first of its kind in the Middle East and accredited by the Jordanian Higher Education Council.
The ICM programme offers participants the opportunity to study abroad and be introduced to the different cultures of the world. Students and faculty alike engage in quite a unique experience that allows them to develop their skills and expand their prospects, which is what MEU hopes to achieve by applying to such programmes. The project will offer 30 exchange opportunities between the two universities for the upcoming two years, funded by the European Union.