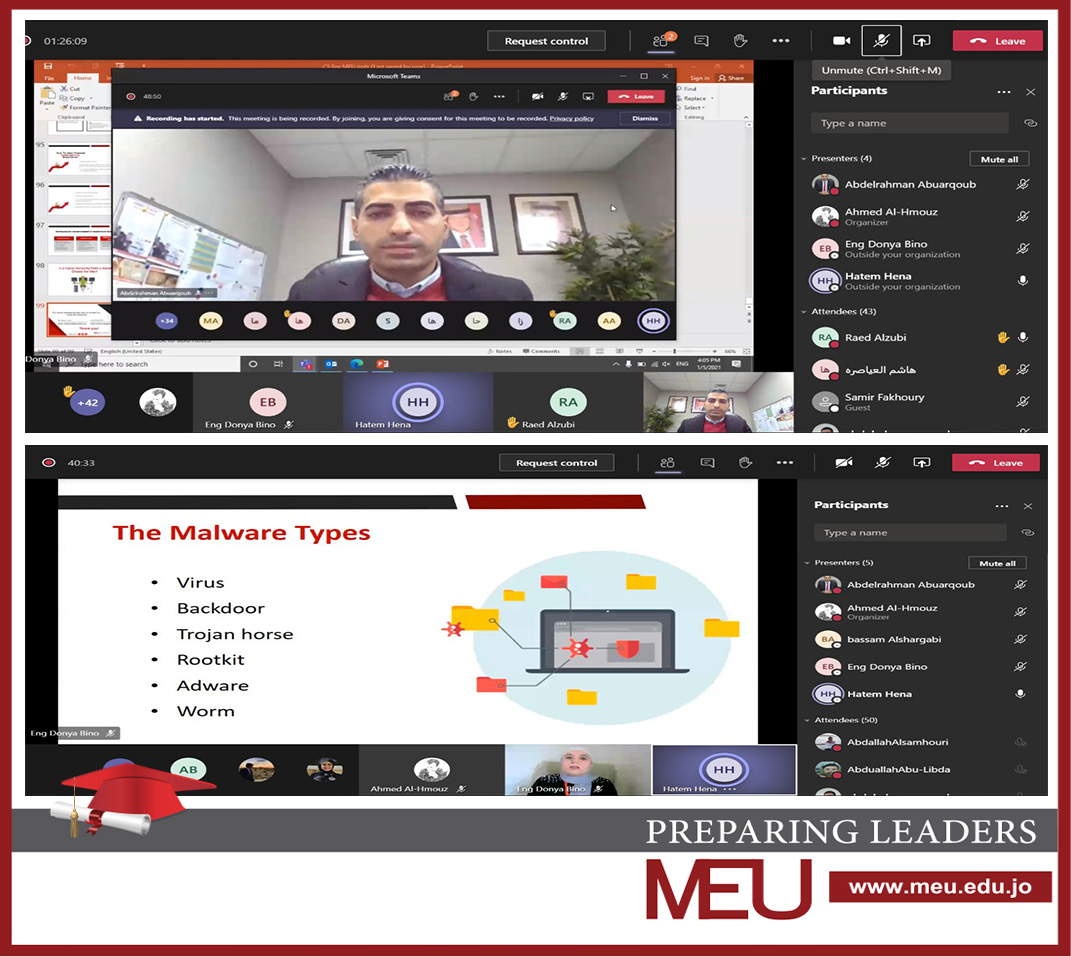 AMMAN – The Faculty of Information Technology at Middle East University organised a webinar on cybersecurity, conducted by the CEO of Red Secure Tech, Mr Hatem Hena, and the Director of Training, Eng. Dunia Bino.
The webinar was designed to introduce students and keep them up-to-date with the latest technological developments. Mr Hena and Eng. Bino, who specialise in information security, touched on the methods followed by hackers to target victims online and the dangers they pose to communities worldwide considering how difficult it is to detect and trace their activities.
The lecturers emphasised the importance of educating students on cybersecurity, especially in light of the rapidly-increasing dependency on smart phones, the 'Internet of Things' and cloud computing. At the end of the webinar, the lecturers presented recommendations on how to avoid cyber-attacks and protect personal systems and data.
The Faculty of Information Technology offers multiple programmes in cybersecurity, mainly the Master of Cybersecurity and Cloud Computing offered jointly with Mutah University and the Master's and Bachelor's cybersecurity programmes hosted from the University of Bedfordshire.