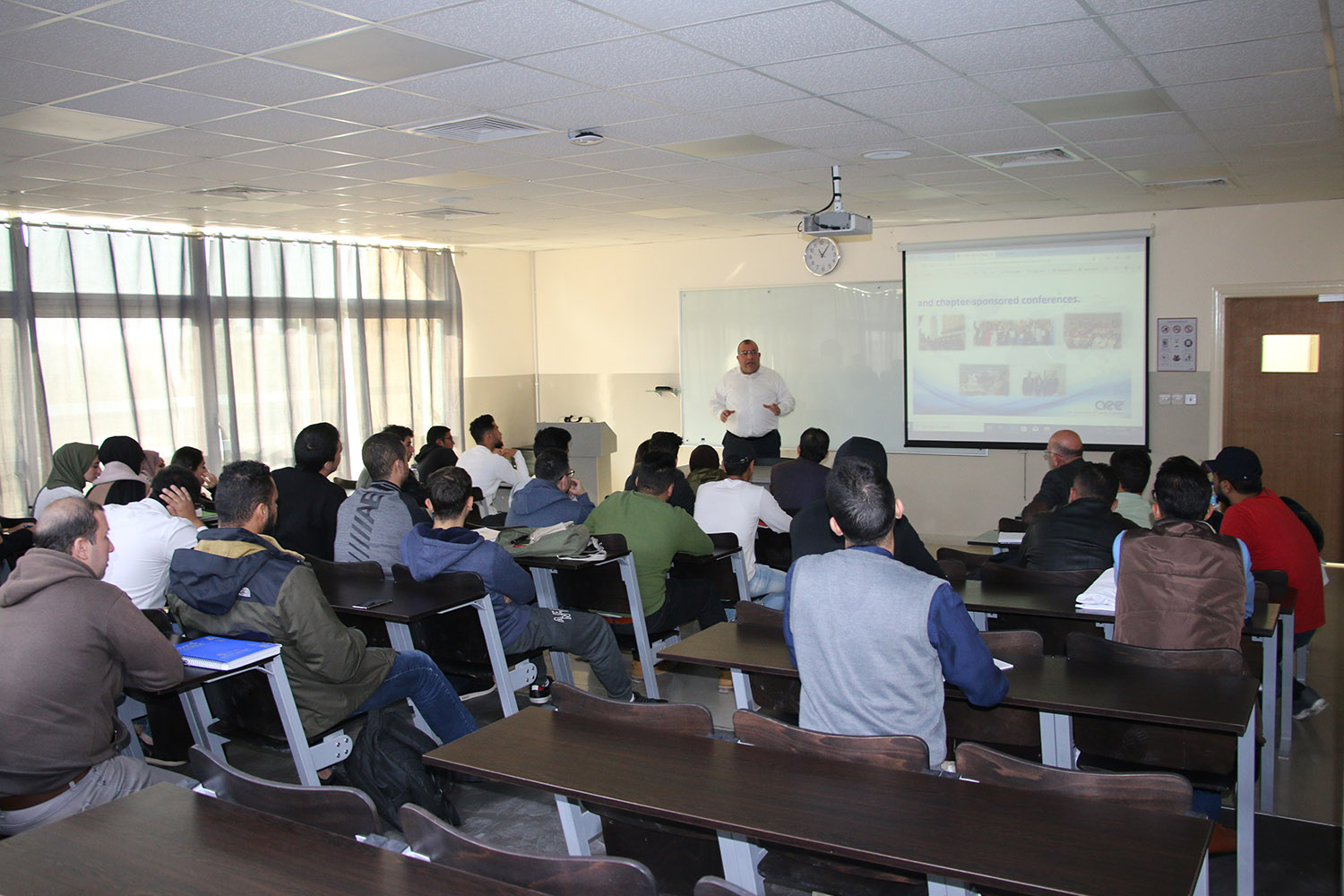 AMMAN – Eng. Samer Al Zawaydeh, the President-Elect of the Association of Energy Engineers (AEE), visited the Department of Renewable Energy Engineering at Middle East University's Faculty of Engineering to discuss the establishment of a cooperative relationship between the two parties.
During the meeting, Dr. Samer As'aad, the Head of the Department of Renewable Energy Engineering, reviewed the latest local and international developments made in the field of renewable energy regarding its management and efficient use. He also touched on the importance of encouraging initiatives and programmes that aim to utilise renewable energy.. The meeting was attended by a number of students, faculty members, and administrative staff.
Eng. Samer Al Zawaydeh emphasised, "Both parties are excited about establishing a chapter of the AEE at Middle East University. The chapter will bring students and faculty members together and allow them to learn about the latest developments in the field of renewable energy. It will also allow chapter members to cooperatively design comprehensive programmes that aim to teach their communities about the many ways that we can all benefit from renewable energy sources. We plan for the initiative to kick-off at the University's own labs, and we hope to extend the initiative's scale to a larger target audience in the near future."
MEU looks to establish cooperative relationships such as this one in order to achieve its mission of preparing leaders and professionals who will excel in their respective fields. MEU's Department of Renewable Energy Engineering focuses on developing the policies and legislation necessary to achieve sustainable energy production.