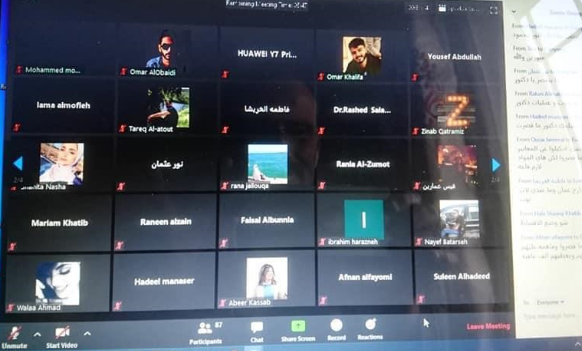 AMMAN – The Faculty of Business at Middle East University organised an open session with its students via Zoom to listen to their opinions on the distance learning process and take their suggestions for improvement.
The Vice President and Dean of Business, Prof. Mahmoud al-Wadi, said, "Traditional teaching methods are unsuitable for the current circumstances. MEU's proactive measures have allowed it to develop its distance learning tools and monitor the distance learning process. MEU sees this as an opportunity to increase its experience in using modern education tools."
The students in attendance discussed the difficulties they have been facing while using distance learning tools and gave their opinions on the solutions they think may address these issues. The faculty members in attendance then went on to explain the mechanism that will be followed to divide students into groups during the current stage and in their final examinations, which will be held on campus.