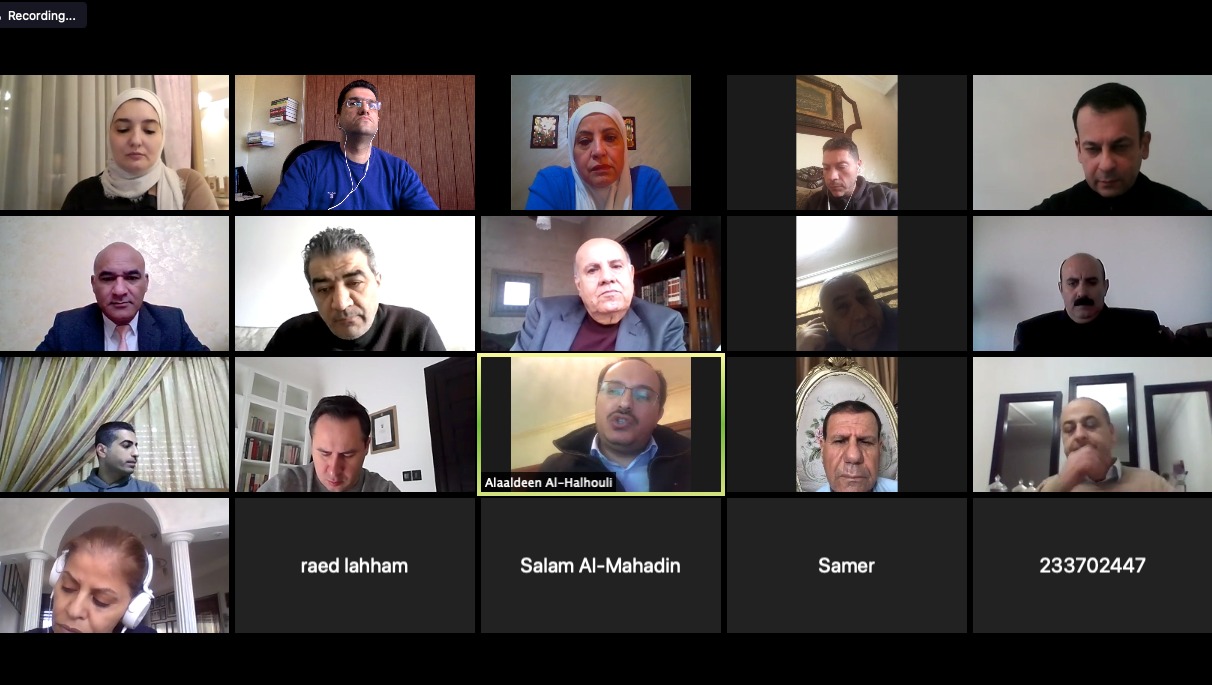 AMMAN – Due to the current situation brought on by the spread of COVID-19, the Council of Deans at Middle East University held a teleconference led by the University President, Prof. Mohammad al-Hileh. The Council employed the e-learning technology used at the University to hold this meeting.
Participants included a number of support teams from various departments, including the Department of Human Resources and the President's Office. The meeting was held to discuss urgent matters related to academic affairs, specifically the distance learning process. The attendees reviewed the current plans that each of the University's faculties and departments are currently following in an effort to adapt to these unprecedented circumstances.
The deans of each faculty gave a brief presentation on their faculty's distance learning process and the procedures they are following to facilitate online teaching. Faculties are maintaining constant communication and are actively coordinating with the Distance Learning Committee to ensure that they are using the appropriate technologies to maintain the distance learning process, including live streaming tools.
The attendees evaluated the procedures the University is currently applying in terms of how well these procedures are meeting the needs of the University's faculty members, administrative staff, and students in order to encourage them to abide by the second state of emergency law and stay at home until further notice.