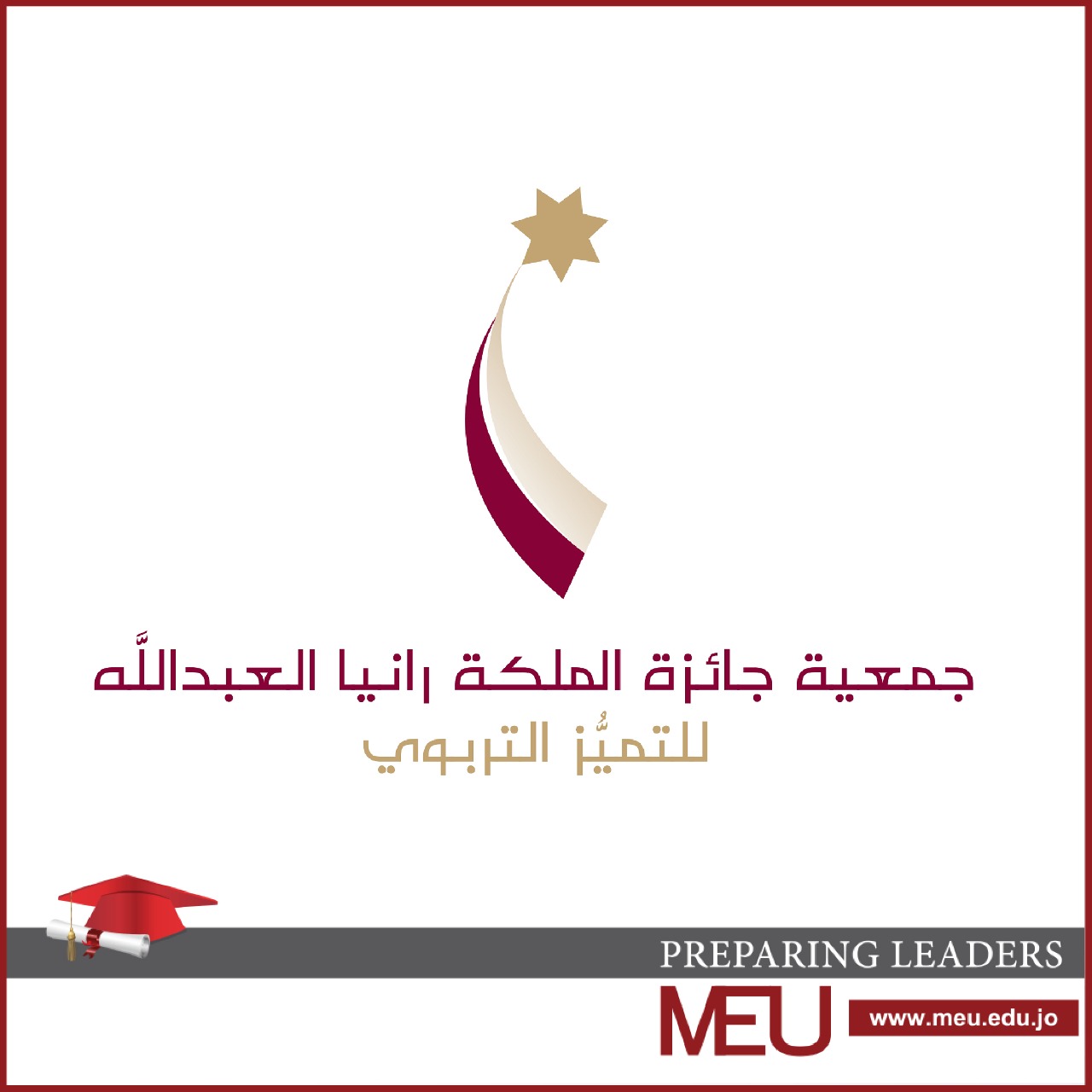 Ms. Maisaa Al-Huwaimel, a Master graduate of Curriculum and Teaching Methods from the Faculty of Educational Sciences at MEU, wins Queen Rania Award for Excellence in Education, achieving third place for the first category of the Distinguished Teacher Award.
This winning is a demonstration of the excellence and leadership of the graduates of MEU, said QRAEE Executive Director, Lubna Touqan, who described MEU as an academic landmark.
For his part, the Acting Dean of the Faculty of Educational Sciences Dr. Ahmad AL-Hamouz congratulated the university and the faculty of this achievement, expressing his pride of the excellent performance of the alumni and students of the faculty.