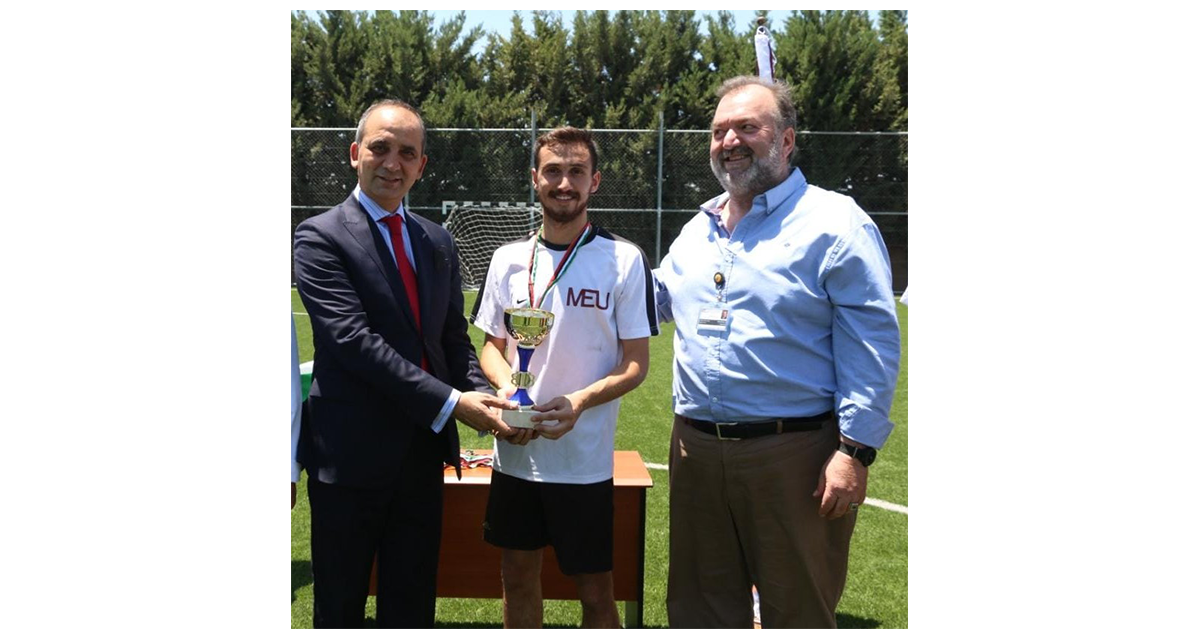 In the presence of Dr. Khaled Al Zubi, Dean of Princess Rahma University College, and on behalf of the President of MEU, Dr. Salim Sharif, Dean of Students Affairs, organized a five-a-side football match between the teams of the college and MEU.
The match resulted in the winning of the MEU team, where Dr. Sharif and Dr. Al Zubi honoured the players of the two teams and handed the medals and the cup to the winning one. Dr. Al Zubi also presented to Dr. Salim the college plaque.
It is worth acknowledging that MEU has a long history of sport and cultural activities that engage students in a manner that reflects positively on their academic and practical performance.