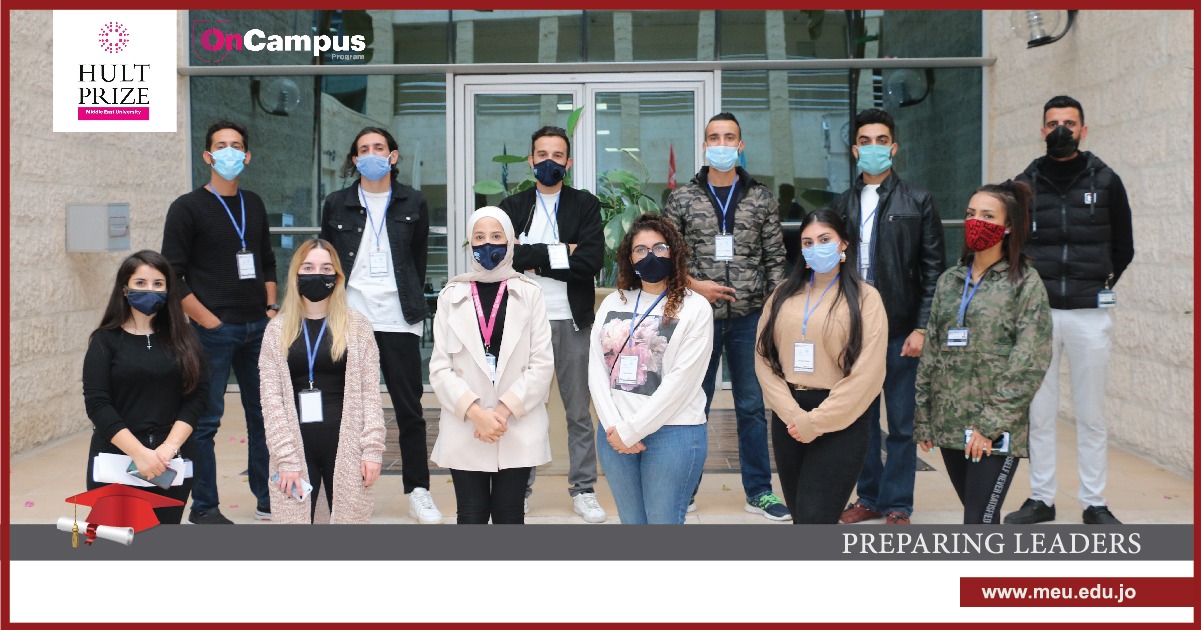 AMMAN – The organising committee of Hult Prize held an introductory workshop for MEU students participating in this year's challenge 'Food for Good: Transforming food into a vehicle for change', which is designed to develop their entrepreneurial skills and promote their involvement in social innovation.
The Hult Prize coordinator at Middle East University, student Nour Abu Khadra, said that the workshop was attended by the organising student committee to outline a work plan for the participating team. She shared their timetable for the training workshops that will be conducted by specialised trainers to prepare for the first stage of the challenge; the OnCampus Program. She also added that the participating students are well aware of the magnitude of competing in the Hult Prize, and that they are quite excited for the opportunity.
The University President, Prof. Ala'aldeen al-Halhouli, stated that MEU students' participation in major international competitions serves the university's mission to prepare influencing leaders and change makers. He also commended the organising committee for the efforts they are investing in properly preparing the MEU team.
The Dean of Student Affairs, Dr Saleem Sharif, said that the university is proud of its students' initiative to participate in national and international competitions that are bound to develop their skills and expand their expertise.
The Hult Prize Foundation is the largest entrepreneurial youth organisation for MBA and college students all around the world. It focuses on creating a positive impact on communities by presenting entrepreneurial solutions and ideas to solve pressing issues. The Hult Prize invested more than 50 million dollars in capital to fund innovative youth, and recruited nearly one million young men and women to rebuild the future of entrepreneurship.