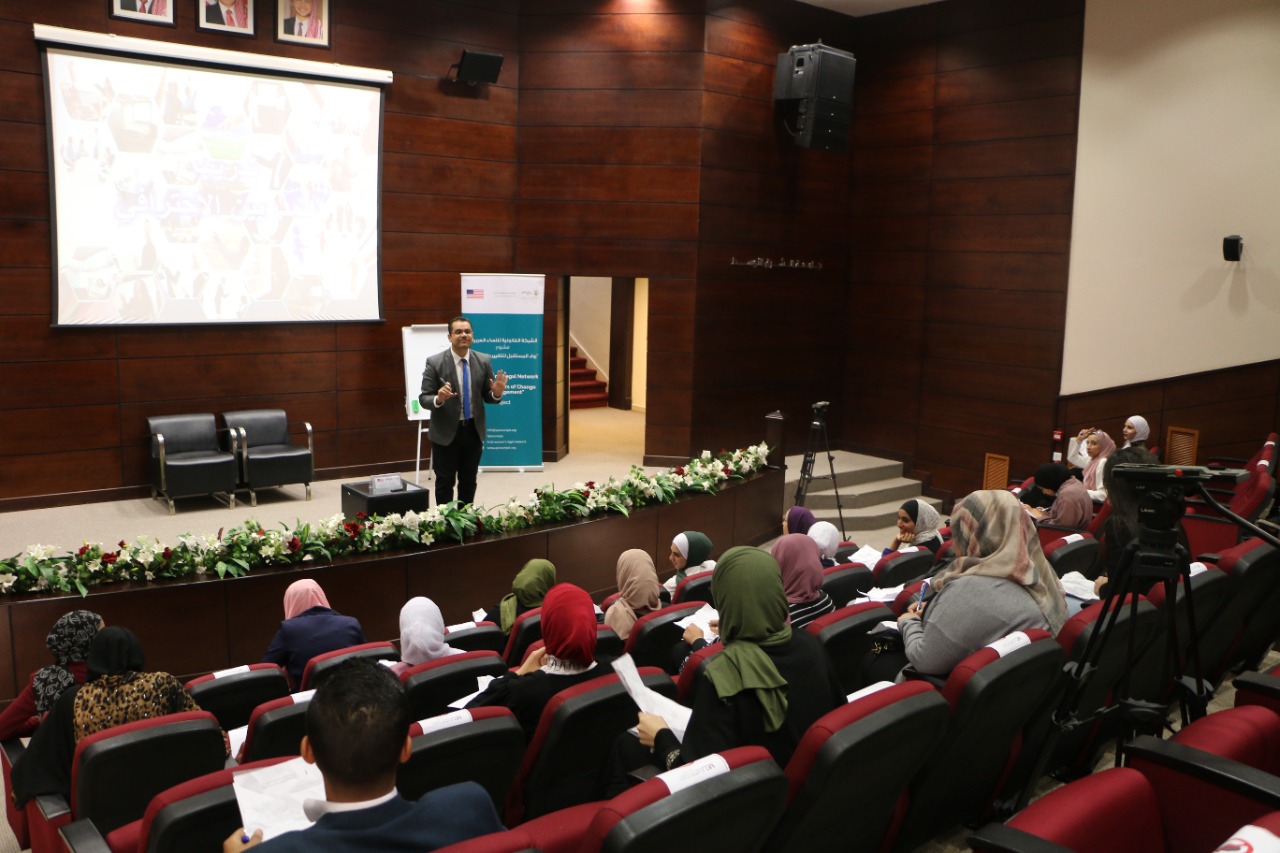 To spread public legal awareness about concepts of the domestic violence, gender-based violence, and sexual harassment, Arab Women's Legal Network established the "Future Pioneers for Change and Participation" Project on MEU Campus.
The network explained that the project will enhance students' capabilities in a way that will enable them to participate effectively in building their societies, by integrating them in specialized training related to data, monitoring, and strengthening legal networking in accordance with the agreed international standards and criteria.
In turn, the Dean of the Faculty of Law, Prof. Dr. Ahmed Al-Lawzi, affirmed the university's keenness to provide a legal climate for its students through interactive training activities that discuss challenges and issues
It is noteworthy that Arab Women's Legal Network had signed with Middle East University, represented by the Faculty of Law, a memorandum of understanding with the aim of exchanging expertise, scientific and academic experiences, and discussing common issues between the two sides.