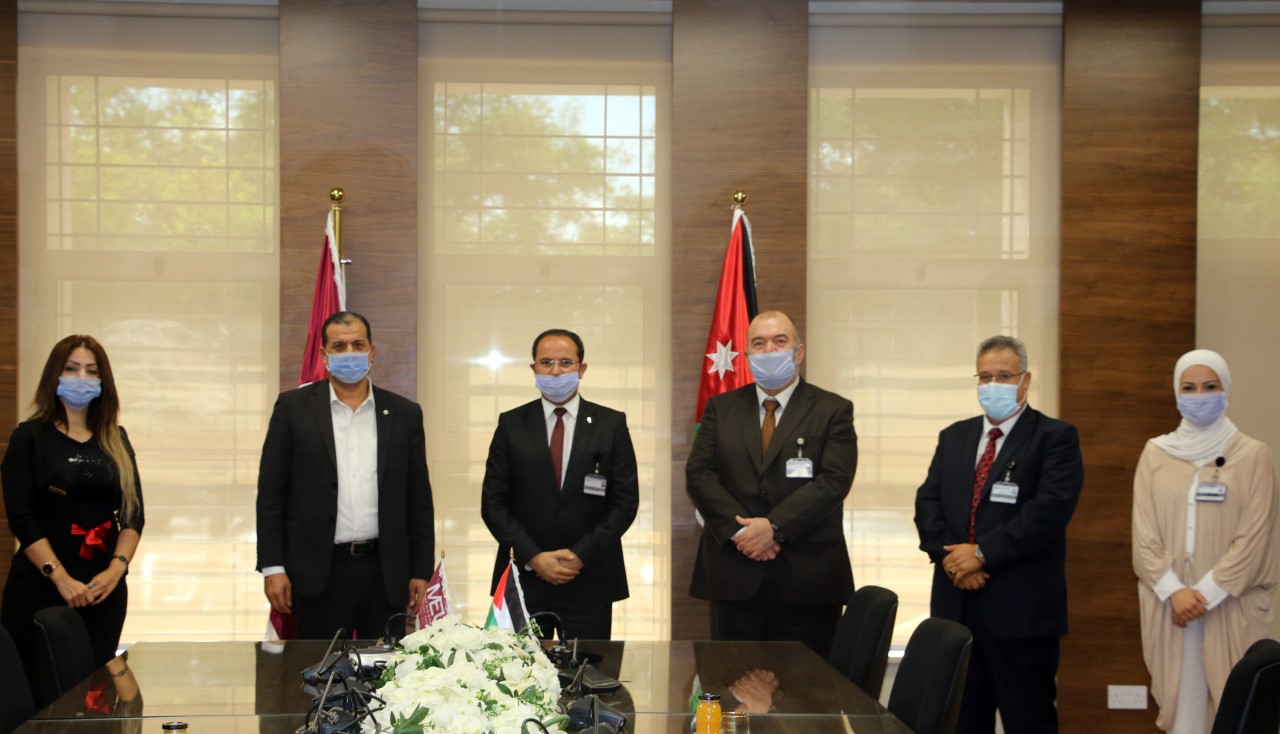 AMMAN – Middle East University, represented by the Consulting and Training Centre, signed a memorandum of cooperation with Dar al-Oloum International for Training and Consulting, allowing the two parties to jointly develop and benefit from online education and training services.
The memorandum was signed by the Acting President of MEU, Prof. Ala'aldeen al-Halhouli, and the General Manager of DAIT, Dr Saleem Khalil al-Zoubi.
Prof. al-Halhouli said, 'We aim to translate the University's propensities towards developing education tools into on-ground action, and by signing this memorandum we will be able to achieve just that. We will work on advancing our academic performance and providing training for our human resources, all of which will play a role in implementing pre-set, well-studied plans'. He added, 'MEU will continue to establish close relations with all local institutions that are focused on serving the community and enhancing citizens' capabilities and skills'.
Dr al-Zoubi commended MEU's inclination towards promoting its partnerships and relationships with local institutions. He highlighted that this MoC specifies cultivating staff members' qualifications by enabling them of overcoming all sorts of challenges they might face. He also noted that his company offers specialised professional consulting and training services in a variety of fields.
The MoC stipulates the cooperation of the two parties in organising training programmes and courses, specifically training diplomas. It also entails holding conferences on consulting and training subject-matters, both locally and regionally, and organising introductory workshops for the jointly-offered programmes.