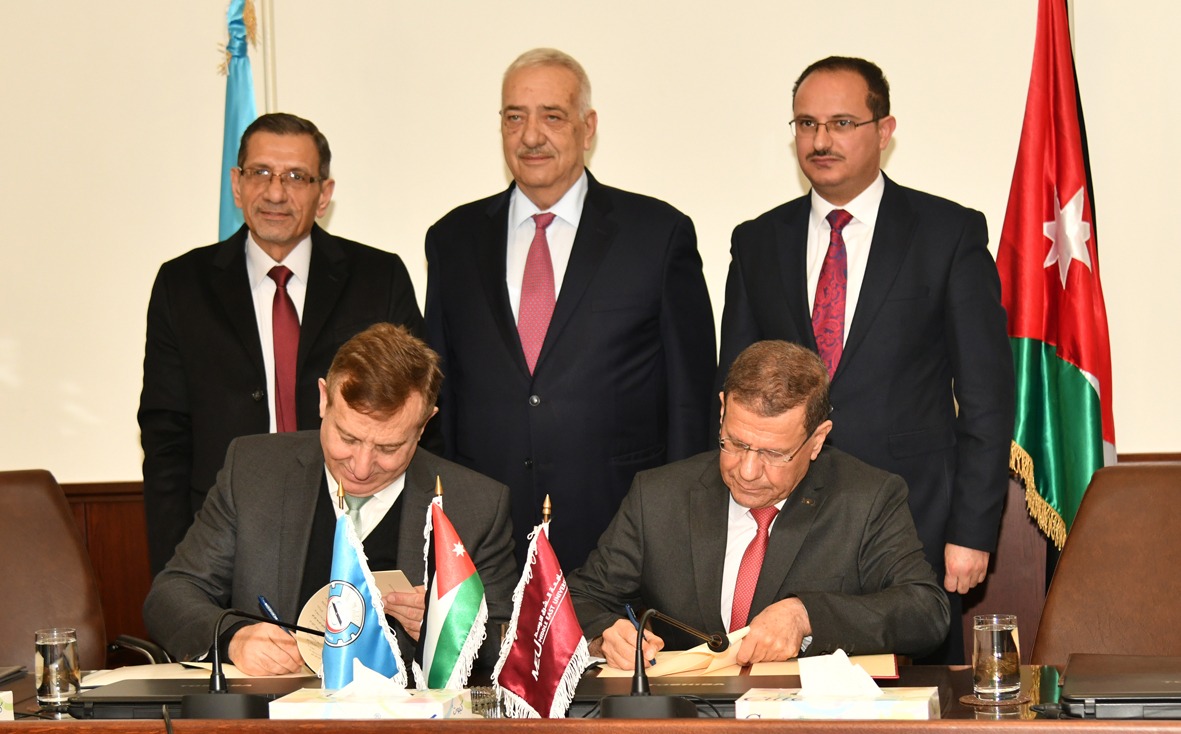 AMMAN – Middle East University signed a memorandum of understanding with the Jordan University of Science and Technology. The MoU specifies the establishment of joint academic and educational efforts and the organisation of future programmes.
The MoU was signed by Prof. Sa'eb Khresat, the President of JUST, and Prof. Mohammad Al Hileh, MEU's President.  Dr. Yacoub Nasereddin, the Chairman of MEU's Board of Trustees, also attended the signing ceremony. The MoU specifies the exchange of faculty members and students, and stipulates each party's participation in seminars and conferences held by the other party. The two parties also agreed on exchanging study plans, conducting joint research, and establishing joint academic programmes.
Prof. Khresat stated, "I am delighted by the establishment of this new partnership  with MEU as it allows us to collaboratively explore our shared academic and research interests. JUST looks to create fruitful relationships that will allow it to achieve its academic and educational objectives."
Prof. Khresat also added, "This MoU will further boost our ability to support and fund our students and faculties' research efforts which will enhance the quality of our work."
Prof. Al Hileh commented, "MEU looks forward to benefiting from cooperating with JUST in order to improve the quality of Jordanian higher education and facilitate exchange the expertise between our faculty members." Prof. Al Hileh also praised JUST's distinctive local and international reputation.