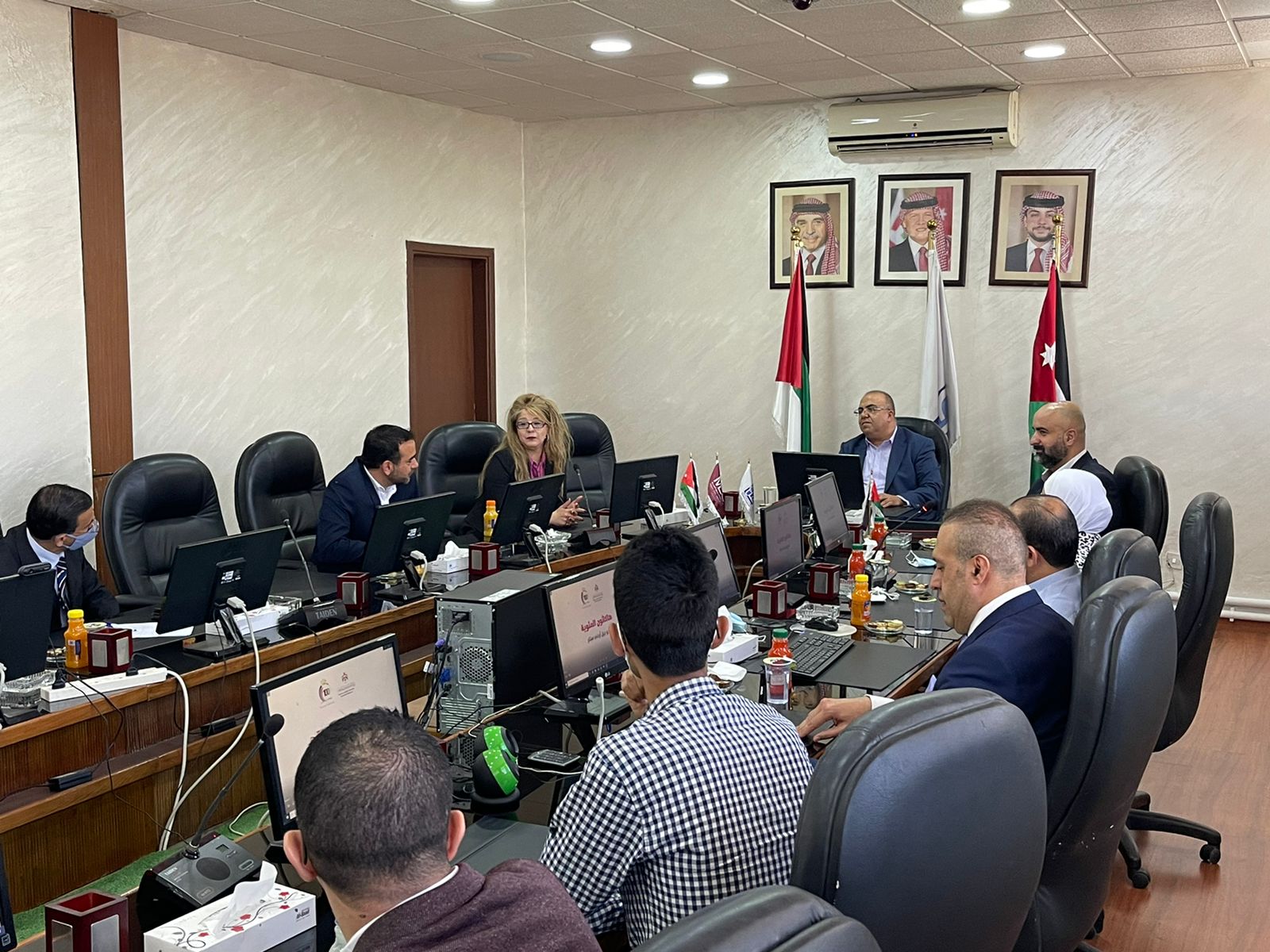 MEU participated in the initiative of the Scientific Research and Innovation Support Fund (SRSF) at the Ministry of Higher Education (MOHE) "The Centenary Hackathon, towards an Innovative Jordanian Generation." Its participation will include incubating a research project, submitted in the science and technology category.
The agreement of the project "Thermal Imaging with Drones and Photo Analysis to Unveil Hidden Deficiencies" was signed by the Deputy President Dr. Salam Al-Mahadin, in the presence of the SRSF Director Dr. Wasim Halaseh
The business incubator at the Innovation and Entrepreneurship Center at MEU will be supervising the project, which costed JD 21,000 for 6 months.
Prof. Salam commented on the agreement by explaining the importance of research in advancing communities, the Centenary being a new transformation point in the research sector in Jordan. She assured that investing in ideas will transform them to a national achievement if they focused on offering applied solutions for national challenges.
The total number of initial projects reached 107 projects, of which 12 were nominated to the academic committee and finally 5 projects were approved.