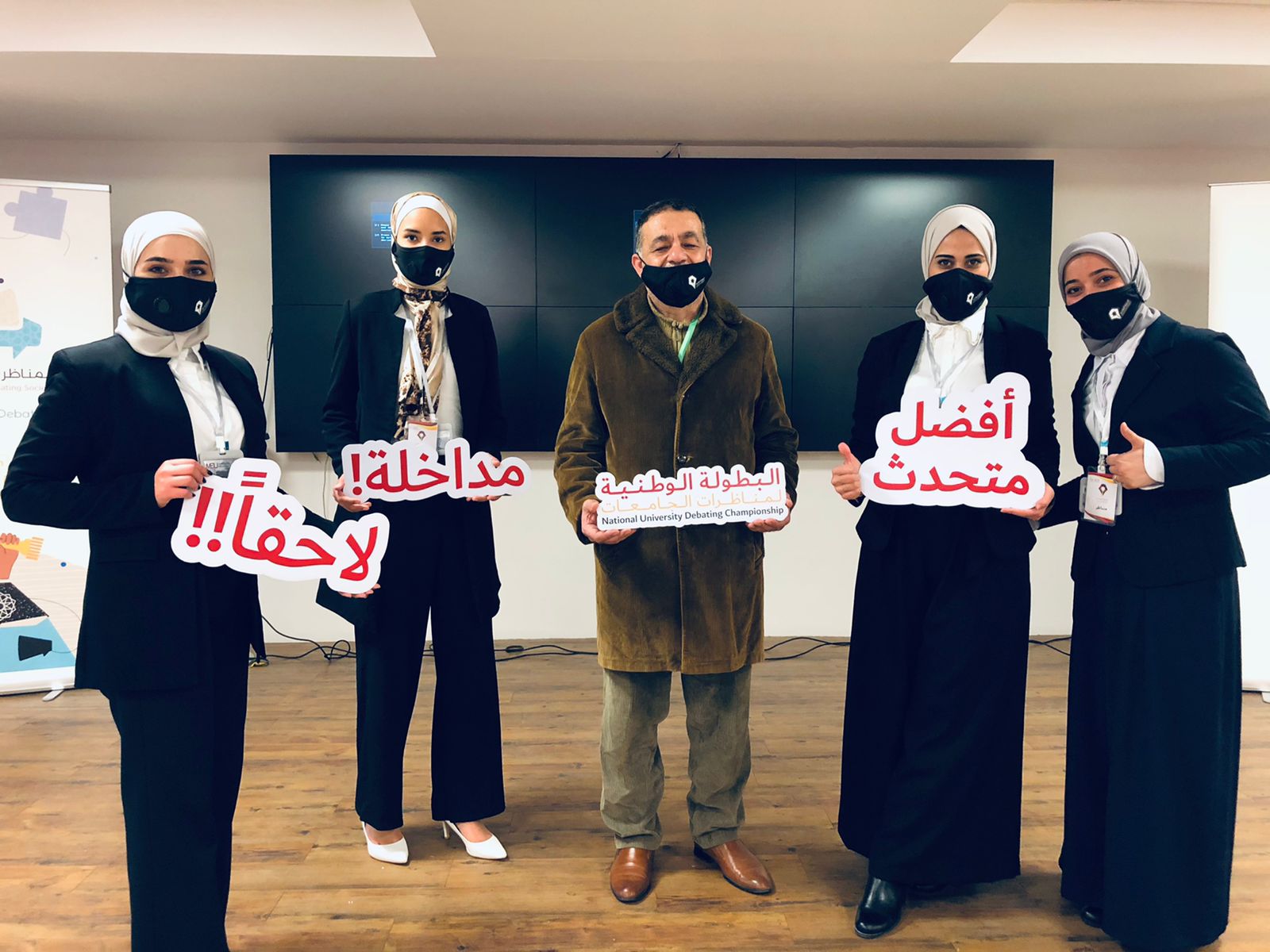 MEU team qualified to the final match of the National Debate Championship held at Al Hussein Technical University, in cooperation with the National Debating Society, over the course of two days from the 16th to the 18th of December 2021, and wins the first place among private universities.
MEU's team, which participated in the Championship, was able to reserve its seat at the Arab Championship in Qatar as a representative of the Hashemite Kingdom of Jordan, among 160 participating universities from all Arab countries, to raise the banner of MEU.
It is worth to mention that the National Debate Championship saw a heated competition between 26 Jordanian public and private universities where MEU's team shined by winning against three teams, namely, Mutah, Al Zaytoonah and UNRWA, and qualified to the final match with Jordan University of Science and Technology on Wednesday 22/12/2021.