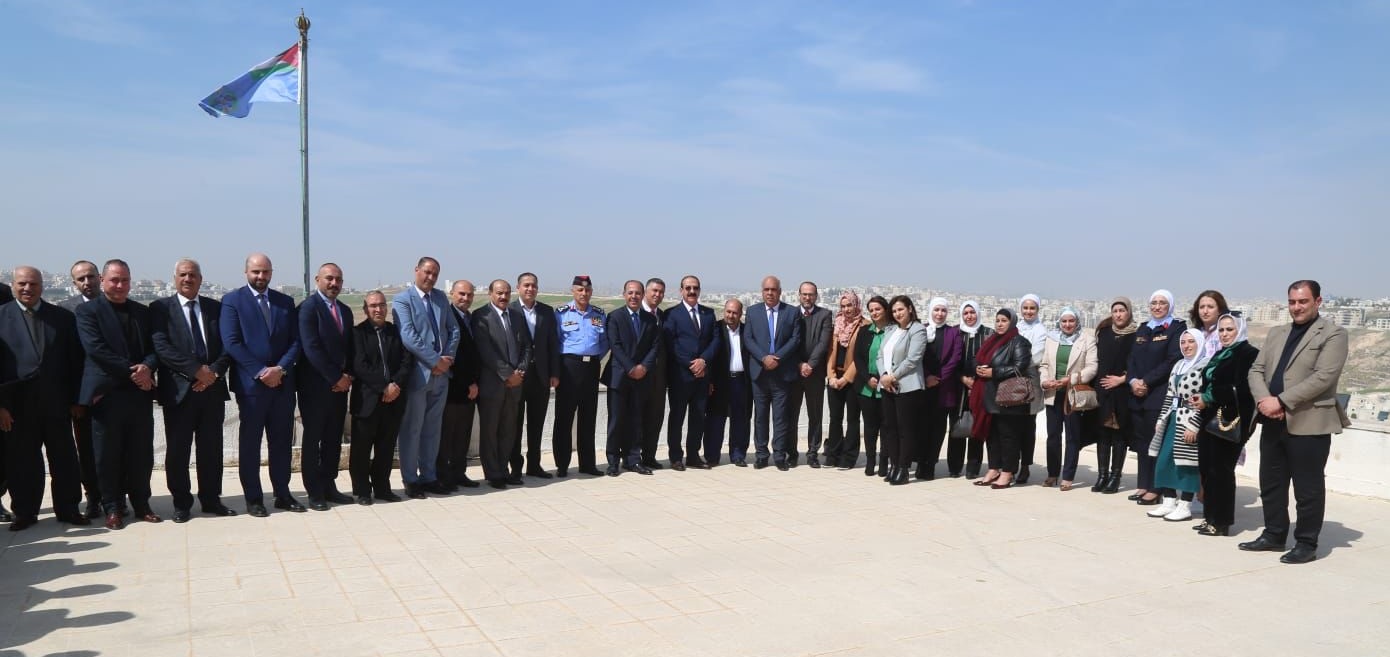 AMMAN – Middle East University has shared its recommendations to reduce the dangers of drugs with the Public Security Directorate. The University believes that it has a vital role to play in raising awareness of drug risks, finding solutions for drug-free societies, healthier and safer lifestyles.
Recommendations made by the Deanship of Student Affairs during a workshop: "The role of educational institutions in raising awareness of the dangers of drugs", sponsored by the Director of Public Security, Major General Obaidallah Al-Ma'ayta, and in presence of the Director of Anti-Narcotics Department, in addition to a number of Deans of Student Affairs of different universities and colleges in Jordan.
In that regard, the representative of the University's Centre for Counselling and Psychological Services, Aseel Al-Zereqat, said that understanding the risks and consequences of drug abuse starts from providing information on the negative effects of drugs, including physical and mental health risks, legal consequences, functional effects and personal relationships.
She also indicated that one of the strategies to reduce drug abuse might be to seek professional help, develop health coping mechanisms and find support from friends and family.
Recommendations that have formed mandatory rules with counterparts from other universities have focused on achieving renaissance away from societal slouching, including: providing accurate and up-to-date information on the effects of drugs on the body and mind, as well as the potential consequences of drug abuse, and encouraging open and honest discussions about drug abuse and addiction.
The recommendations also saw the need to encourage parents' participation in drug prevention efforts and to provide resources and information to parents on how to talk to their children about drugs and drug abuse, as well as cooperation with community-based organizations and law enforcement institutions to reduce drug-related crime.