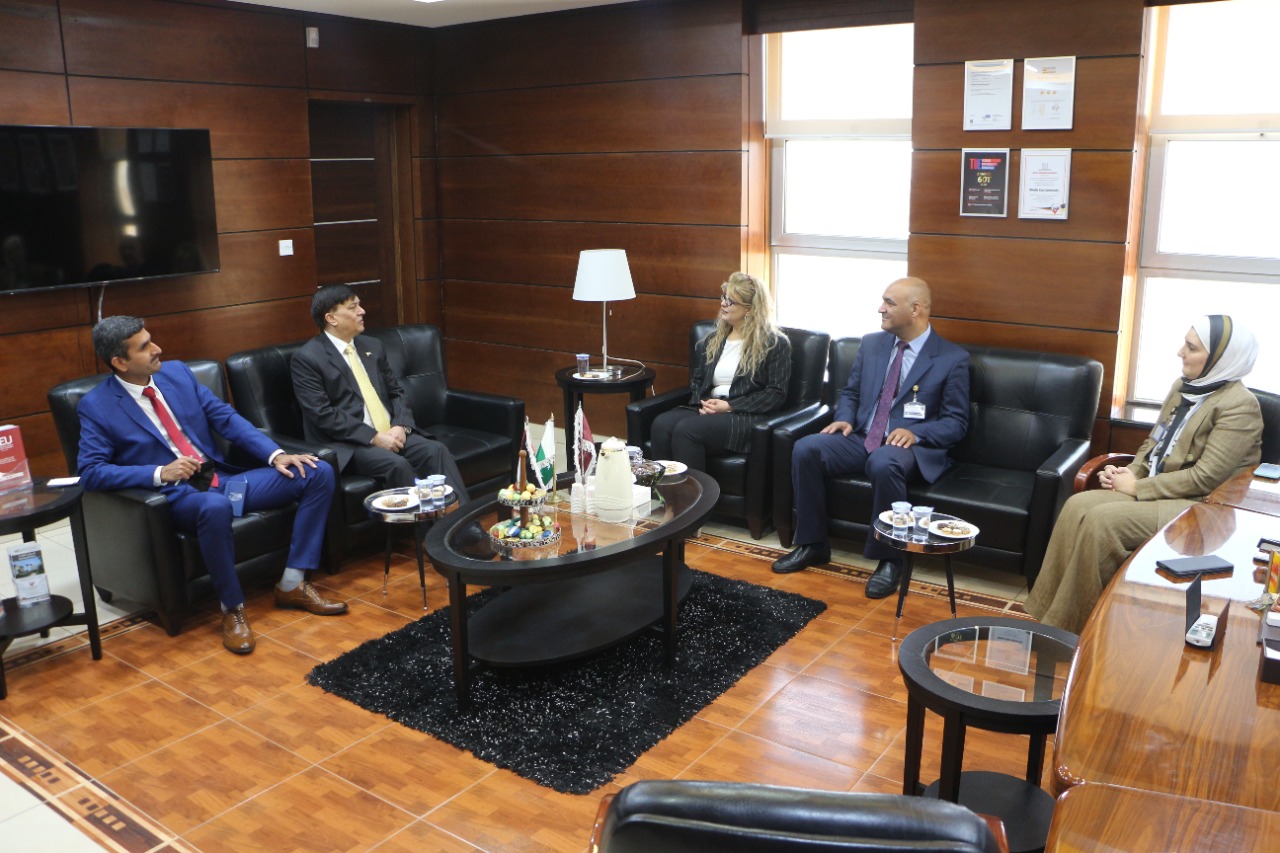 The Deputy President Dr. Salam Al-Mahadin met with His Excellency Sajjad Ali Khan, the Pakistani Ambassador, to discuss the options for scientific and academic cooperation.
Al-Mahadin explained to His Excellency that the university aims to expand its cooperation with various universities around the world. This, she said, forms of the university's mission to offer different academic programs and to host and jointly teach programs offered by those universities.
She expressed her pride that there are various opportunities available to students to launch their careers by choosing from the programs the university offers, in addition to the programs it hosts with the University of Bedfordshire and those it jointly teaches with the University of Strathclyde.
Some of those programs, she continued, can be partially taught on the MEU campus and partially in the country of the hosted university.
This reception was received with appreciation by H.E. Ali Khan, who expressed his desire to achieve the anticipated cooperation and provide opportunities for student exchange.
He said that the Republic of Pakistan has around 170 universities, offering students various advantages and opportunities to become leaders in the disciplines of their choice, within an environment that encourages learning and fosters it.
At the close of the visit, the Pakistani Ambassador was taken in an introductory tour around the facilities of the university, during which he expressed his admiration of the infrastructure and the ambitious plans the university has for advancing the learning process.