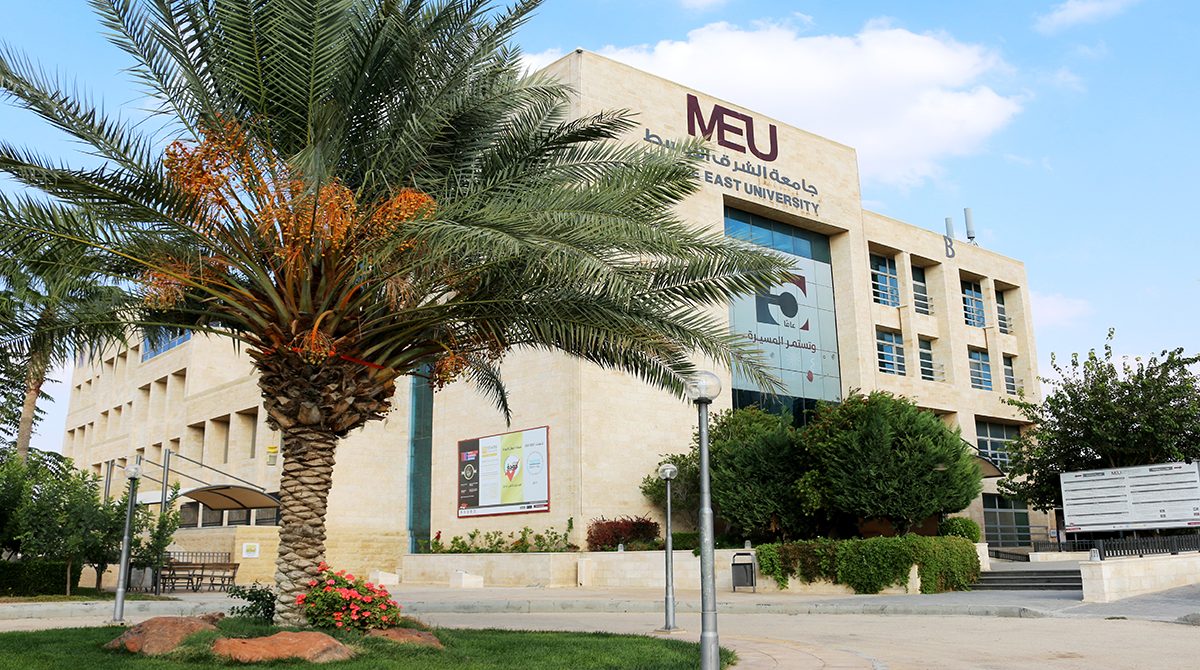 MEU received recently Prof. Waseem Al-Tamimi, Acting Cultural Attaché of Iraq, who met during his visit with Dr. Yacoub Nasereddin, Chairman of the Board of Trustees, Prof. Ala'aldeen al-Halhouli, MEU President, Prof. Salam al-Mahadin, Vice President for Academic Affairs, and Prof. Anees al-Mansoor, Vice President for Administrative and Legal Affairs. This visit was intended to negotiate the possibility of strengthening scientific and academic cooperation with Iraqi universities and providing support for Iraqi students at MEU.
Prof. al-Halhouli was keen to demonstrate MEU's support for the welfare of Iraqi students, and assured that regardless of the number of Iraqi students at MEU, care is always given to equip them with the best of knowledge to enable them to be ambassadors of MEU after graduation.
From his side, Prof. Waseem Al-Tamimi thanked the President for the support MEU provides to its Iraqi students and lauded the prestigious reputation of MEU among other higher-education institutions in the Kingdom, being the first Jordanian university he was invited to after receiving his duties at the Iraqi embassy. During his tour around the facilities of the university, including the faculties of Pharmacy and Media, he admired the services provided to the alumni, especially Iraqi students who expressed to him their pride of being members of this educational landmark. Needless to say, MEU is attended by many Iraqi students enrolled in different specializations of both bachelor's and master's degrees.