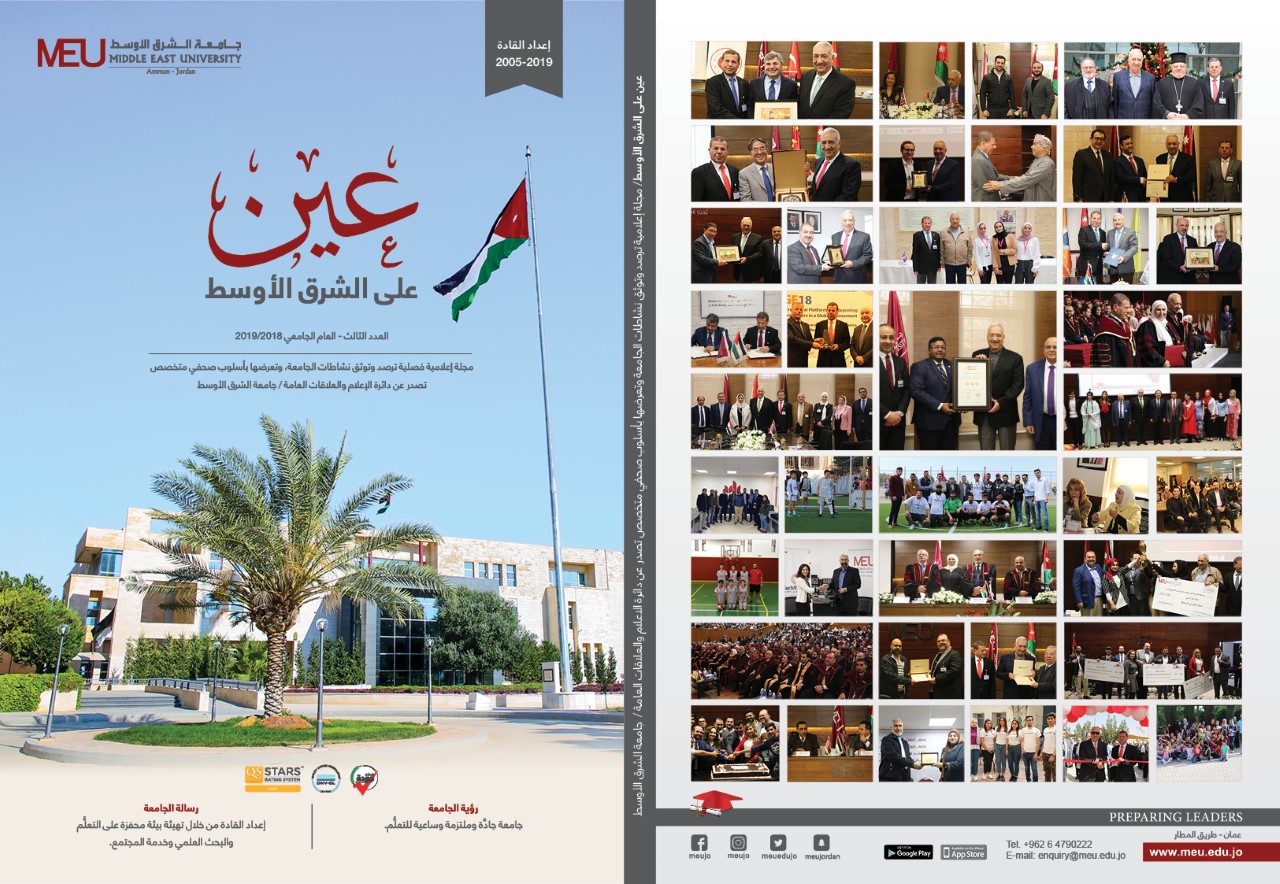 AMMAN – The Department of Media and Public Relations at Middle East University published the third issue of "Eye on MEU", a newsletter that documents MEU's endeavours and ventures.
The third issue reported on the activities and events that were sponsored, organised, and hosted by MEU during the 2018/2019 academic year, highlighting the University's achievements of the year as it worked towards realising its goal of globalising the education it offers. MEU always aims to be a distinguished educational institution that produces the leaders of tomorrow by fostering an environment that encourages learning, research, and community service.
The newsletter presents readers with news articles describing the highlights of the past year, including details on the launch of the joint British Pharmacy BSc programme, run in partnership with the University of Strathclyde, and information on the number of highly informative seminars, workshops, and lectures carried out by esteemed experts on the MEU campus. The newsletter also includes articles on the various local and international conferences that MEU has hosted, events that honoured outstanding MEU faculty members and students, and the volunteer campaigns that MEU carried out during the holy month of Ramadan. It also covers the multiple MoUs, MoCs, and agreements that the University is proud to have signed over the past academic year.
To read the latest newsletter and previous issues, you can visit MEU's official website: meu.edu.jo