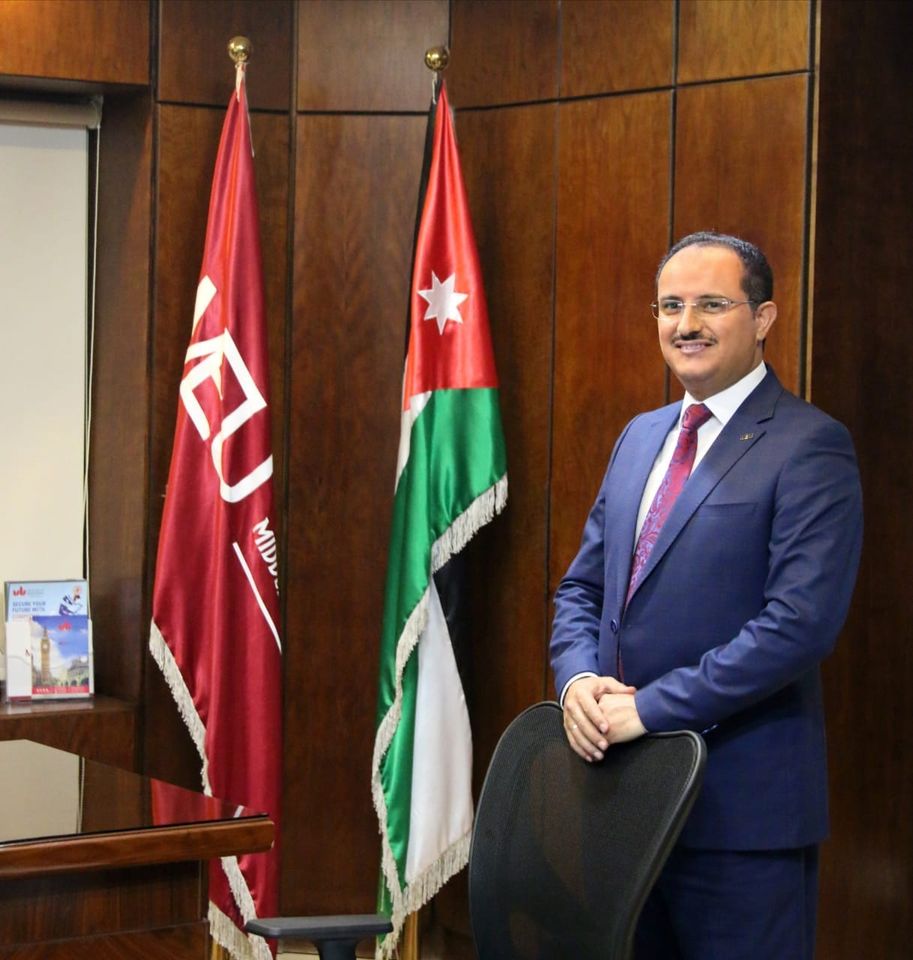 AMMAN – Middle East University's President, Prof. Ala'aldeen al-Halhouli, carried out the responsibilities of the university's deans based on a pre-set programme, while deans carried out the responsibilities of the heads of departments at their faculties. The programme was designed to apply good governance practices from a lower position to promote transparency, integrity and accountability as outlined in MEU's strategic and operational plans.
Prof. al-Halhouli focused on increasing efficiency and team-work, and discussed mechanisms for successfully employing the distance learning process and implementing annual plans.
Prof. al-Halhouli followed up with the committees responsible for quality assurance, rankings and accreditations to ensure they are on the right path towards advancing the university's positions and fulfilling the requirements of targeted accreditations. He urged the heads of departments to completely adhere by the university's strategic plan for the years 2019-2024, which is focused on meeting and maintaining high quality standards.
Prof. al-Halhouli met with the heads of departments to touch on plans to launch new programme offerings and conduct original research that is bound to advance the university's global reputation. He also called for promoting partnerships with the private and public sectors in response to MEU's philosophy for better serving the community and expanding its network of experts.
Prof. al-Halhouli directed personnel to continuously update and develop the MEU official website, considering that it is one of the main platforms for sharing and shedding light on the university's efforts and accomplishments.