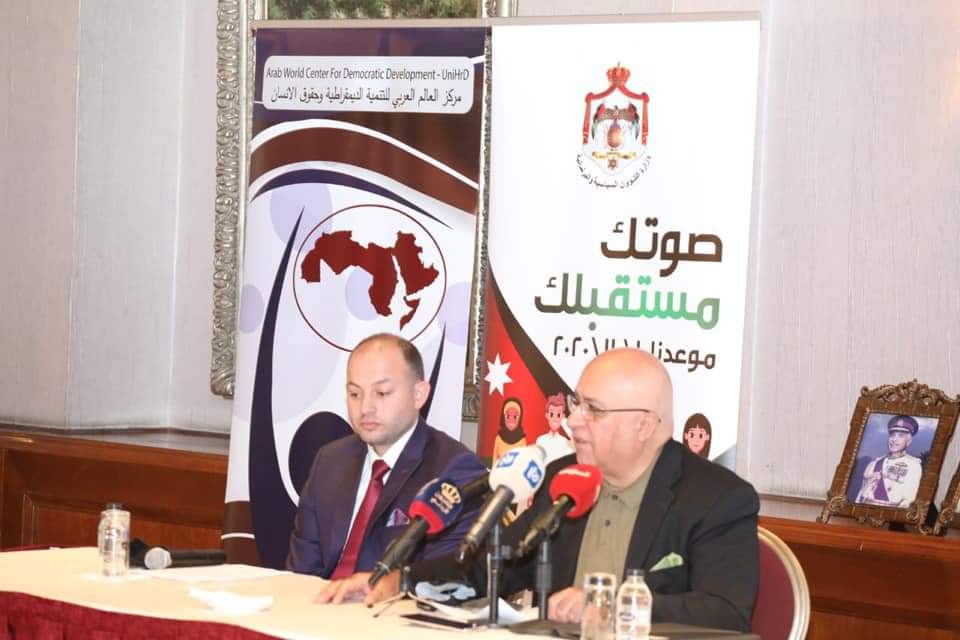 AMMAN – Middle East University participated in the 'Your Vote, Your Future' Campaign organised by the Ministry of Political and Parliamentary Affairs, in cooperation with the Hanns Seidel Foundation, in the aim to encourage youth's participation in the November 10th parliamentary elections.
The campaign launching ceremony was held under the patronage of H.E. the Minister of Political and Parliamentary Affairs, Eng. Mousa al-Maaytah, while MEU was represented by the Representative of Student Clubs, Faculty of Media student Omar Theiban. The ceremony was also attended by the heads of student union councils and clubs at Jordanian universities.
The campaign is focused on promoting participation in parliamentary elections, specifically youth and women's representation and practice of voting rights. It looks to organise awareness sessions for youth, women and political parties; and promote citizens' trust in the parliamentary election process and the standards for choosing candidates. To achieve its endeavour, the campaign plans to broadcast unified media messages to raise citizens' awareness and combat rumours and false information.
MEU is currently host to the Fourth Constituency Committee in Amman, as it was selected due to its glowing academic and administrative reputation. The University has always been trusted to provide its partners with state-of-the-art facilities for all intents and purposes.