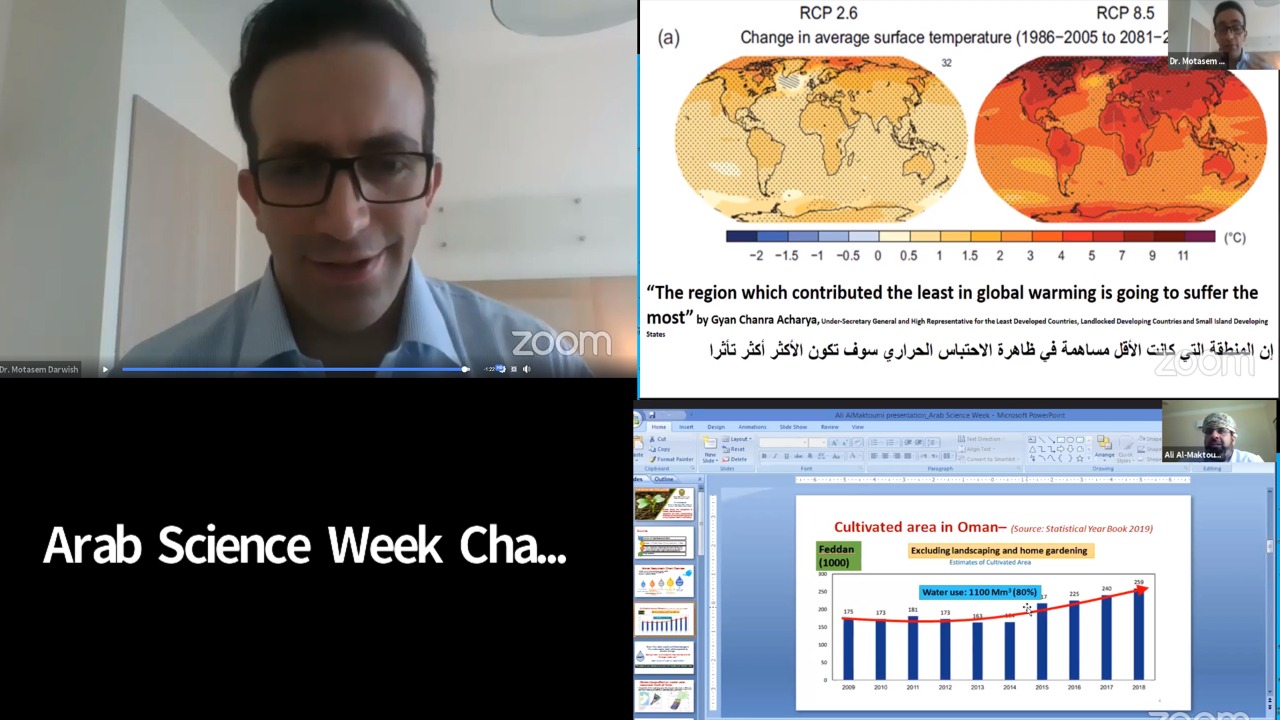 AMMAN – Middle East University, represented by the Faculty of Engineering, participated in the events of the virtual Arab Science Week (ASW), which also witnessed the participation of academics and experts from various sectors in the Arab world.
Dr Motasem Darwish, the University's representative at the event and faculty member at the Faculty of Engineering, spoke during a session titled 'Climate Change Response in the Arab World' addressing the impact of climate change and the strategies set to cope with its repercussions. He also reviewed the available technology dedicated to mitigating the impact of climate change in the Arab world, and stressed the urgency of finding strategies suitable to the Arab region's culture and capacities.
The ASW initiative was launched in the aim to spread the culture of science-based reasoning and decision-making, and to simplify science and scientific theories to the Arab audience. The initiative provides content and interactive activities in all fields of science and technology; and is considered one of the largest Arab, virtual, science events.