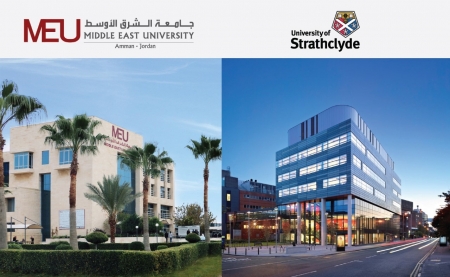 AMMAN – The Deanship of Graduate Studies and Scientific Research at Middle East University, organised a series of webinars in various subject areas titled "Recovery after Global Turbulence due to the Coronavirus Pandemic", in cooperation with the University of Strathclyde.
Prof. Aladdin al-Halhouli, the Vice President for Scientific Faculties at MEU, said, "We are delighted with the wide attendance these webinars witnessed by researchers and experts from American, Canadian, and European universities." He added, "We organised these webinars in the aim to better understand the implications of the Coronavirus pandemic by sharing international experiences in dealing with the crisis. We also tried to visualise a world after the current situation abates, one that is more socially and economically inclusive."
The attendees discussed the economic and political challenges the world faces due to the spread of the Coronavirus. They also reviewed international perspectives on stabilising global turbulence, and opportunities and solutions for reviving economies using alternative energy.