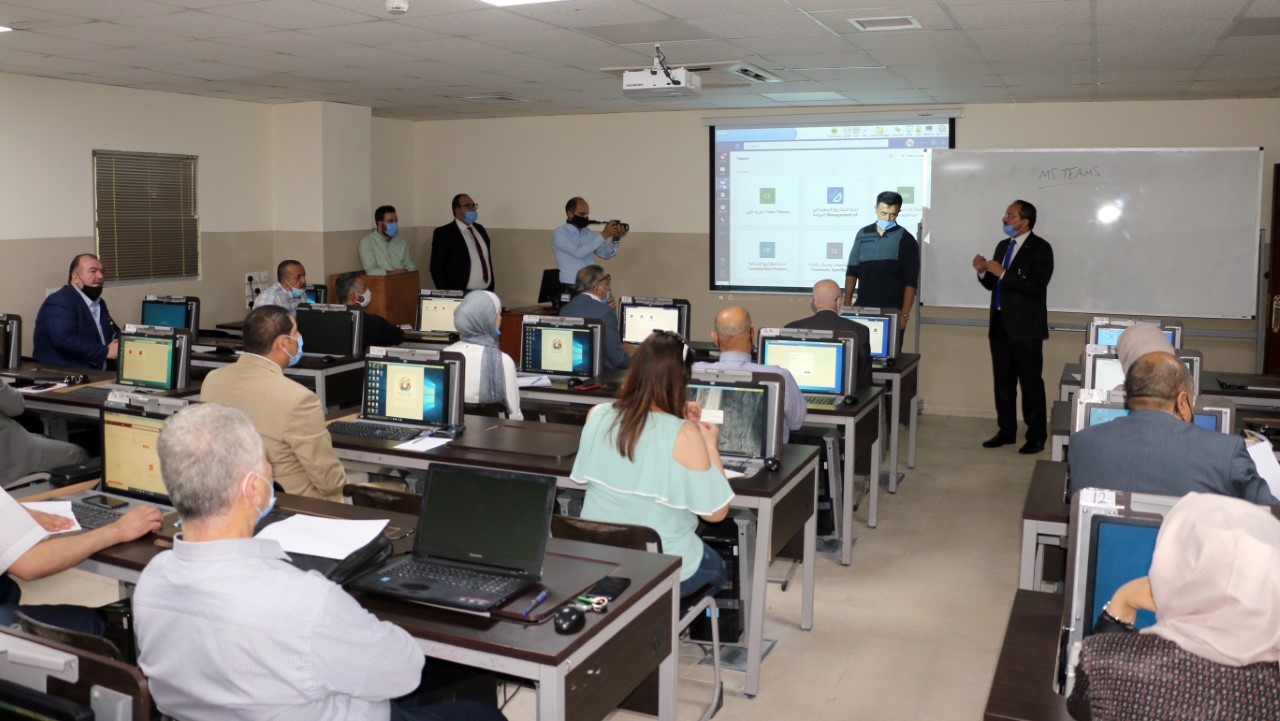 AMMAN – The Acting President of Middle East University, Prof. Ala'aldeen al-Halhouli, inaugurated a series of extensive training courses on the use of Microsoft Teams in distance learning, targeted at the University's faculty members and supervised by the Department of Information Technology.
Prof. al-Halhouli said, 'These training courses were designed and prepared with the aim to introduce our faculty members to Microsoft Teams and its features. We are keen on keeping pace with the rapid technological advancements made in the field in order to facilitate our online teaching and training processes and enhance our faculty's computer literacy'.
The Head of the E-Learning Department, Eng. Hamzeh al-Smadi, stated, 'The training courses cover ways to manage online lectures and share course material with students. We also focused on enabling faculty members of using online tools to manage lectures and meetings, and share additional references and sources'.
MEU plans to organise extensive training courses for faculty members with the aim to develop and promote their distance learning skills. The University intends to dedicate all of its resources and capacities to benefit from this opportunity in developing and advancing its academic performance and teaching methods.