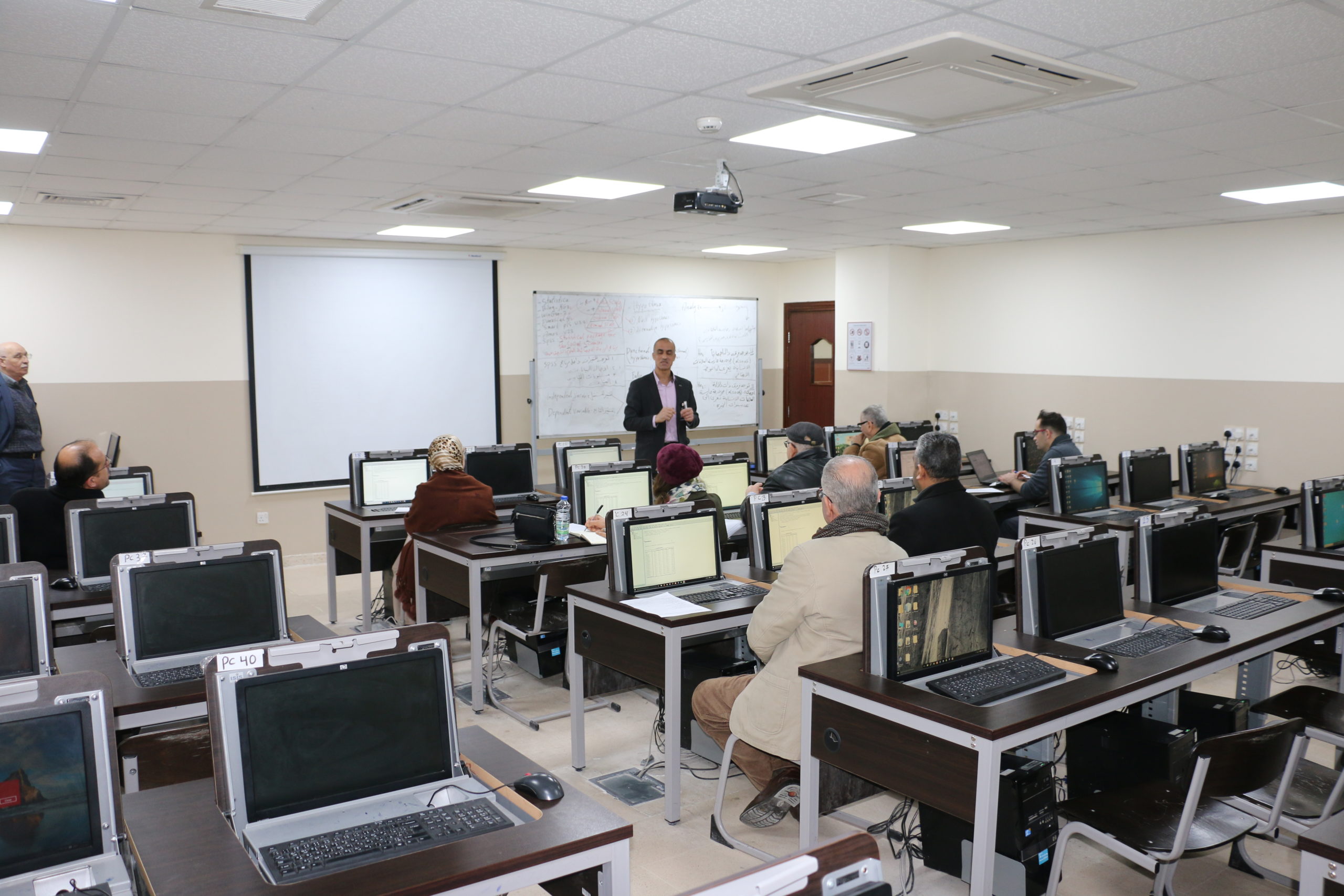 AMMAN – The Deanship of Graduate Studies and Scientific Research at Middle East University organised training courses for faculty members on the topic of statistical reading and quantitative analysis using SPSS. With courses at the beginner, intermediate, and advanced levels, these courses are designed to further expand MEU's faculty members' expertise in the field of research.
Dr. Ahmad Tabieh, the Head of the Department of Scientific Research, said, "We organised these training courses to help faculty members expand their expertise in authoring research papers. We discussed the steps that must be followed to successfully author and publish research, and touched upon how to choose suitable journals to submit research to. The Deanship also trained MEU's faculty members on how to use the statistical analysis SPSS software, and worked on developing their citation skills."
The training courses, which were supervised by Dr. Basil Abu Foudeh, gave attendees an introduction to SPSS and familiarised them with the standard statistical methods for data analysis. The trainers also went over general statistical terms and definitions and taught attendees how to read and analyse various statistical data models. 
The Deanship of Graduate Studies and Scientific Research aims to establish a specialised research centre to aid postgraduate students and faculty members in their research endeavours. The centre is set to develop research projects that will allow Jordanian researchers to contribute to the future of scientific and technological advancement.