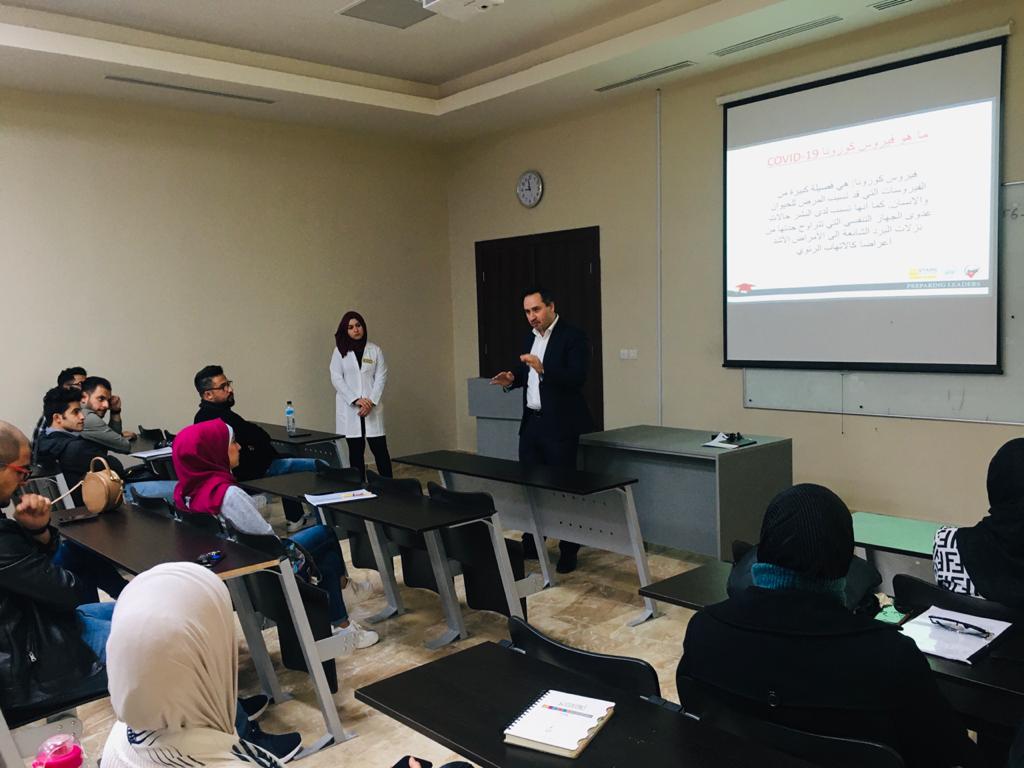 AMMAN – The Faculty of Pharmacy and the Faculty of Architecture and Design at Middle East University organised a lecture on how to identify symptoms of the Coronavirus (COVID-19) and how to avoid contagion.
Prof. Ammar al-Maaytah, the Dean of Pharmacy, spoke to students about the virus' development, how it is contracted, and the accompanying symptoms. He also discussed the importance of maintaining healthy practices to prevent the spread of the virus, and instructed them on contagion prevention methods such as how to properly wash their hands, use hand sanitisers, and cover their mouths and noses when coughing or sneezing.
MEU is instituting a plan to curtail the virus' effect on its normal operation and to protect its students which includes installing hand sanitiser stations all around campus, regularly cleaning restrooms, and monitoring lecture halls and other facilities.
MEU recently posted a video informing viewers about the nature of the Coronavirus on the MEU-affiliated social media platforms.