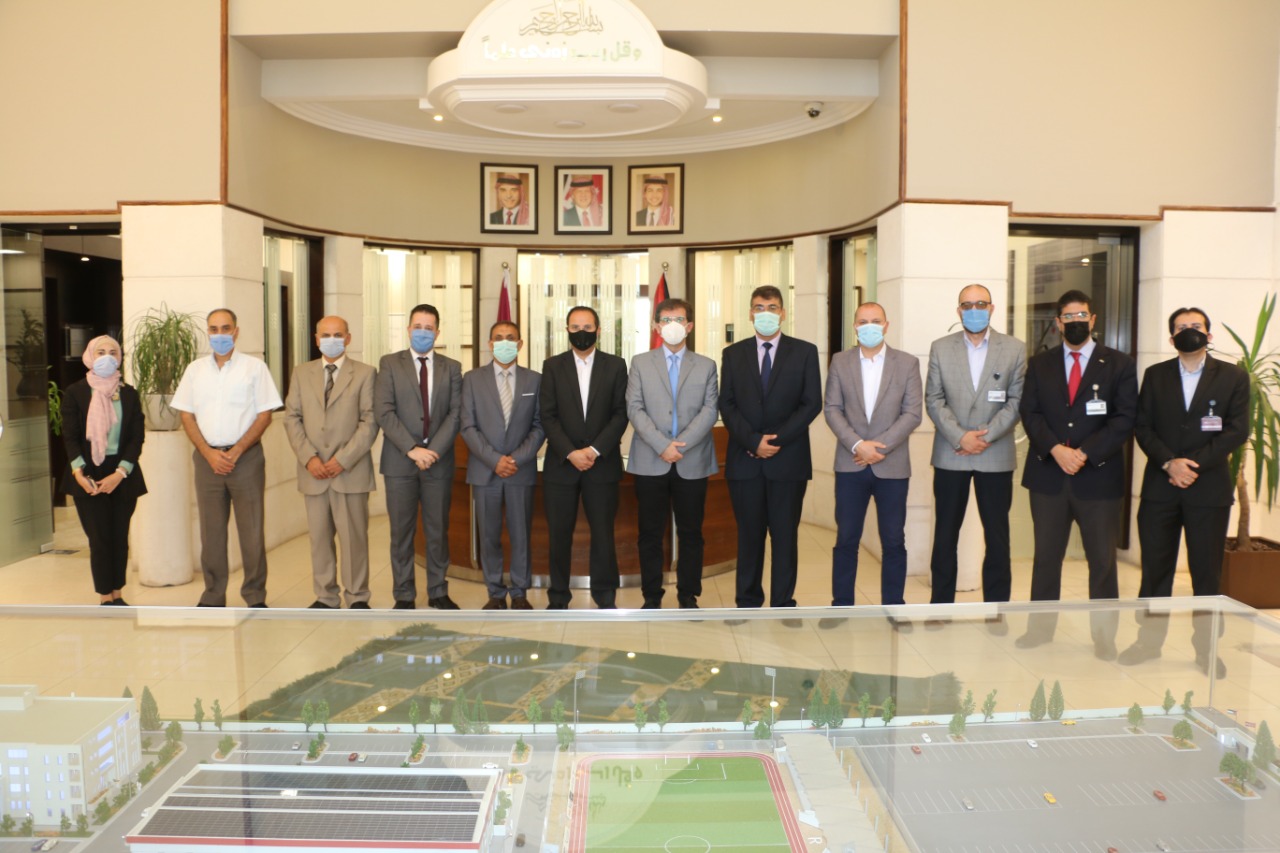 Amman – In the presence of the External Support and International Projects Department at the Deanship of International Programs, Prof. Ala'addin Al Halhouli, President of MEU, held an administrative meeting with several faculty members from Damascus University and Al-Baath University, its partners in the European project ATSGIRES, an Erasmus+ project that aims to develop academic curricula on smart renewable energy in multiple universities participating in the project, in addition to selected universities in Jordan and other countries.
Al Halhouli stressed the importance of continuing the efforts aimed to achieve the goals of the project and guarantee it reflects positively on the participating universities, including the establishment of three labs for smart renewable energy networks in Jordan, Morocco, and Syria, in addition to introducing new academic courses and new projects that aim to serve the local community in Jordan and beyond.
This was followed by a discussion among the participants on the main impacts of the project on the community, universities, and the academic personnel, and on the major challenges that universities encounter in implementing the project and dealing with them. Approaches for cooperation and collaboration among universities by activating the methods and mechanisms of academic research and the possibility of conducing joint projects and educational programs were also discussed.