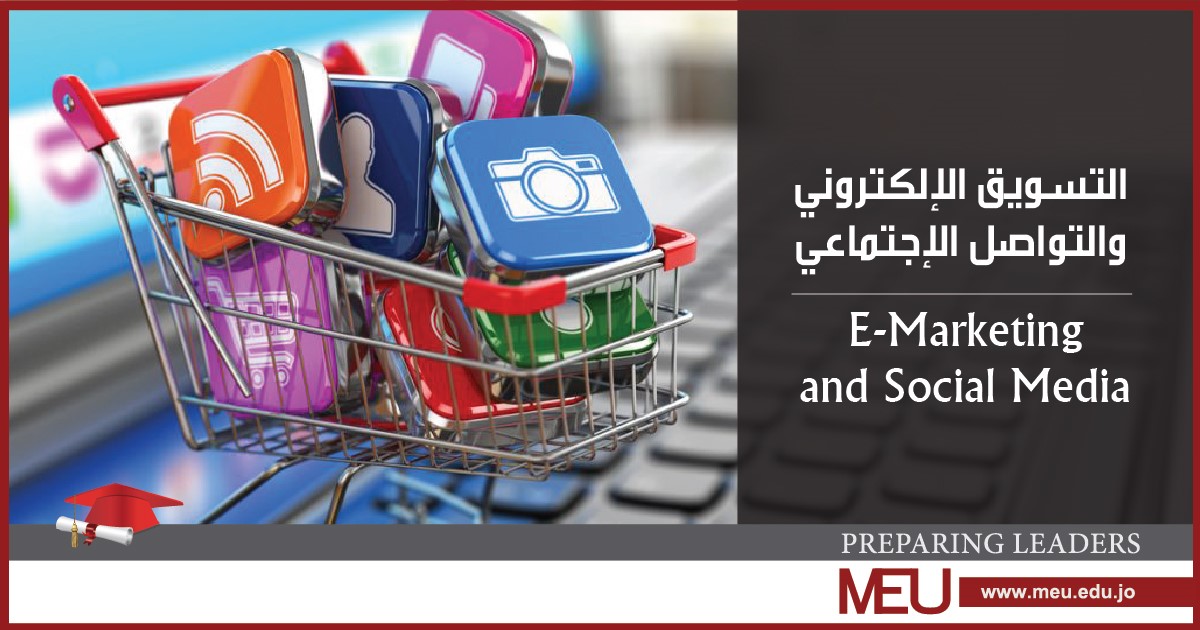 AMMAN – Undergraduate Marketing and E-Marketing and Social Media students at Middle East University's Faculty of Business presented their projects for the Online Integrated Marketing Communications course via Zoom, and under the supervision of Dr. Muneir al-Rawashdeh.
Dr. Sameer al-Jabali, the Head of the Department of Business Administration and Marketing, commended Dr. al-Rawashdeh and his students' efforts, saying, "The course is highly important for it combines theory with application in a manner that aligns with modern-day requirements. The students presented excellent projects that enrich the field of marketing, and if anything, that proves the professionalism and innovation of MEU students."
E-Marketing and Social Media students expressed their satisfaction with the programme, as it sufficiently prepares them to join the labour market, and teaches them the necessary skills to excel in their marketing careers. Students study the basic concepts of marketing and are introduced to the structure of marketing systems and environment. The programme is designed to enable them of identifying consumer behaviour and conducting marketing research, to eventually be capable of launching successful careers in sales management and marketing communications.
MEU's Faculty of Business launched the E-Marketing and Social Media programme in the 2019/2020 academic year in line with the requirements of local and global labour markets. The programme revolves around application and practical knowledge, and focuses on managing online customer relations and analysing marketing content on social media platforms. Students also learn how to manage products and online promotional campaigns, and other know-hows that pave the way for their success in the field.