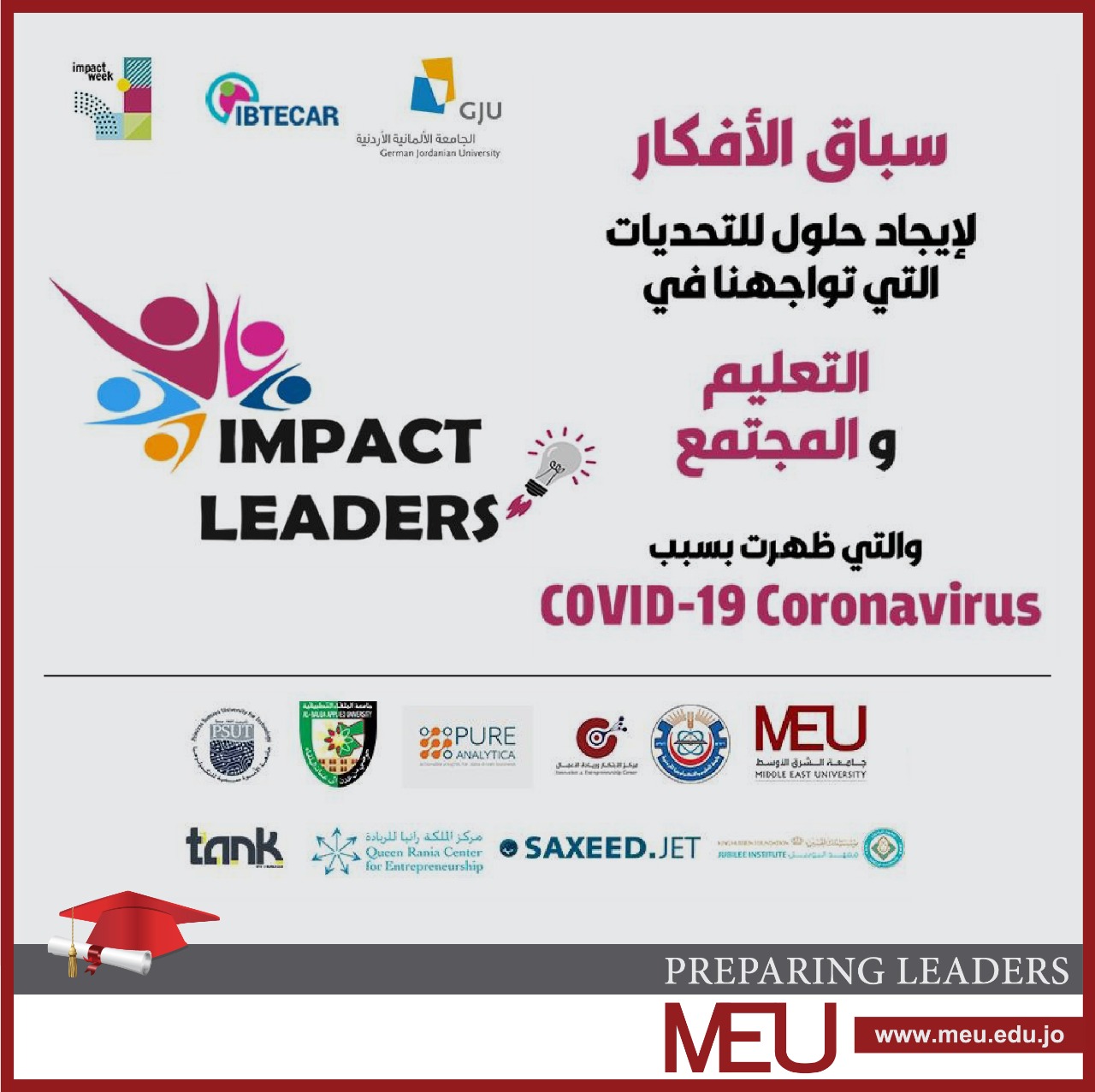 AMMAN – Middle East University, represented by the Innovation and Entrepreneurship Centre (IEC), launched the "Impact Leaders" programme in partnership with the German-Jordanian University. The two universities aim to find solutions to the challenges that the education sector and society are currently facing due to the spread of COVID-19. The participating teams will train remotely and the competition will be supervised online.
The programme is open to all university and school students, teachers, faculty members, and any innovators who possess the ability to turn their ideas into effective projects that will serve our community. The programme consists of two stages; in the first stage participants will identify the challenges that society is currently facing, and the second stage will initiate the formation of teams who will work collaboratively to find solutions to resuming regular operations beginning on April 13, 2020.
The selected teams will present their ideas and projects to the judges, and the chosen projects will be funded and executed. Young innovators will also be connected to companies and sectors interested in entrepreneurship and innovation with the aim of endorsing creativity, supporting the national economy, and limiting the daily challenges we are collectively facing due to the current circumstances.
Dr. Abdelrahman Zuraik, the Director of IEC, is one of the judges of this programme. He was recently elected by the Global Innovation Management Institute (GIMI) to be a member of the Think-Tank Leaders Council that was formed to find innovative solutions that enable economies, businesses, governments, and corporations all around the world to resume operations after recovering from the COVID-19 crisis.
For more information, please visit the following link and fill out the participation form:  https://web.facebook.com/events/s/impact-leaders-competition/515029452512699/